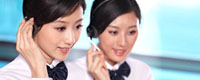 Tel: 86-532-86850280
E-mail: sales@yaosenmarine.com
E-mail: steven@yaosenmarine.com
Add: NO.8~18 XITAI INDUSTRIAL PARK,QINGDAO,CHINA
Skype: S.L.BLUESEA
QQ: 672098863





| | |
| --- | --- |
| | Product name : 50A11 Model Textile axial flow fan |
Details:
Model 50A11 Textile axial flow fan
It is mainly used for air conditioning and ventilation in textile mills, and can also be used for ventilation of other non-corrosive gases.
The maximum efficiency of the 50A11 axial flow fan can reach more than 90%, its maximum cycle velocity can reach 80 m / s, and the blade mounting angle can be adjusted arbitrarily in the range of 0 °~ 35 °.
2. The structure of the fan is simple, stable and reliable. It has the following components: impeller, transmission group, support, air collector, air duct and so on.
In order to meet the need of use, the noise of the fan is measured for reference.
There are two main structural forms of the fan, 9 is the direct transmission of motor 1216, 20 is the V-belt drive, the blade is made of carbon steel or fiberglass into a twisted wing type, and the hub is welded by a profile. The hub ratio is 0.5, the inlet of the fan is equipped with an air collector and a fairing cover, which can make the airflow flow into the air evenly. The diffuser can be configured according to the specific conditions, so as to improve the static pressure.
Please contact us and get detailed Technical parameters and Drawings.

We could Design and Produce the Marine fan,Industrial Fan,and Other Ventilation Equipment according to your detailed requirement !