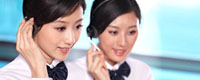 Tel: 86-532-86850280
E-mail: sales@yaosenmarine.com
E-mail: steven@yaosenmarine.com
Add: NO.8~18 XITAI INDUSTRIAL PARK,QINGDAO,CHINA
Skype: S.L.BLUESEA
QQ: 672098863





| | |
| --- | --- |
| | Product name : FZ35-11,FZ40-11 Series Textile axial flow fan |
Details:
1.use
Model FZ35-111FZ40-11 axial flow fan is mainly used for air conditioning and ventilation in textile mills. It has simple structure, convenient installation and maintenance, stable and reliable operation, high efficiency, flat performance curve and wide range of flow regulation, so it is widely used in textile mills, chemical fiber mills and printing factories. Cotton mills and other units of favor.
2.type
FZ40-11 fan has no 8,9,10,11.2,14,16 six machine, FZ35-11 type fan 18,20,22.4 three machine.
The number of blades of different machine numbers is 5 / 8 / 10, which is 3 species.
The blade is installed at 8 degrees, 11 degrees, 14 degrees, 17 degrees, 20 degrees and other 5 angles.
Because of the number of blades, the size of installation angle, the height of rotating speed and the angle of static guide vane, the wind pressure, air volume and power consumption are different.
3.architectural feature
The fan is mainly made up of impeller, housing, air collector, regulating door (static blade adjustable mechanism, diffuser cylinder).
By the impeller blades, hub, shaft sleeve, pad, cover, cover and other components. Blade airfoil, blade and hub are made of ZL104 high strength aluminum alloy. The blade is fixed on the cover consists of two pads connected, just loosen the two screws on the tiles, can be adjusted according to the angle of the blade groove and screw holes. The impeller shaft sleeve, convenient loading and unloading. The shell made of LF21, fixed by screws in the pad. In order to prevent the corrosion of galvanized parts, connecting part of the surface. The impeller and the motor direct, according to different working conditions with different specifications of the motor (motor by moisture, mildew, anti salt spray treatment, "TH") wind. MachineSee the performance table.
The collector, shell and diffuser are made of thin steel plate.
The adjusting door is composed of 23 blades, the speed rod and the annular body of the air pump are installed in front of the main air duct in the axial direction, and the adjustment range is from 0 degrees (all open) to 40 degrees. The regulating principle is as follows: compressed air makes the air pump work, In order to meet the different needs of the user, the adjusting door (static guide vane) has two ways: manual adjustment and electric regulation, which must be noted when ordering.
The installation of this series of fans can be divided into vertical and horizontal, in which horizontal installation can be based on the user's different needs, Wall-mounted (without bracket) and floor mounted (without tuyere), also need to indicate whether the use of the fan pressure type, or suction type, so that the manufacturer assembly supply.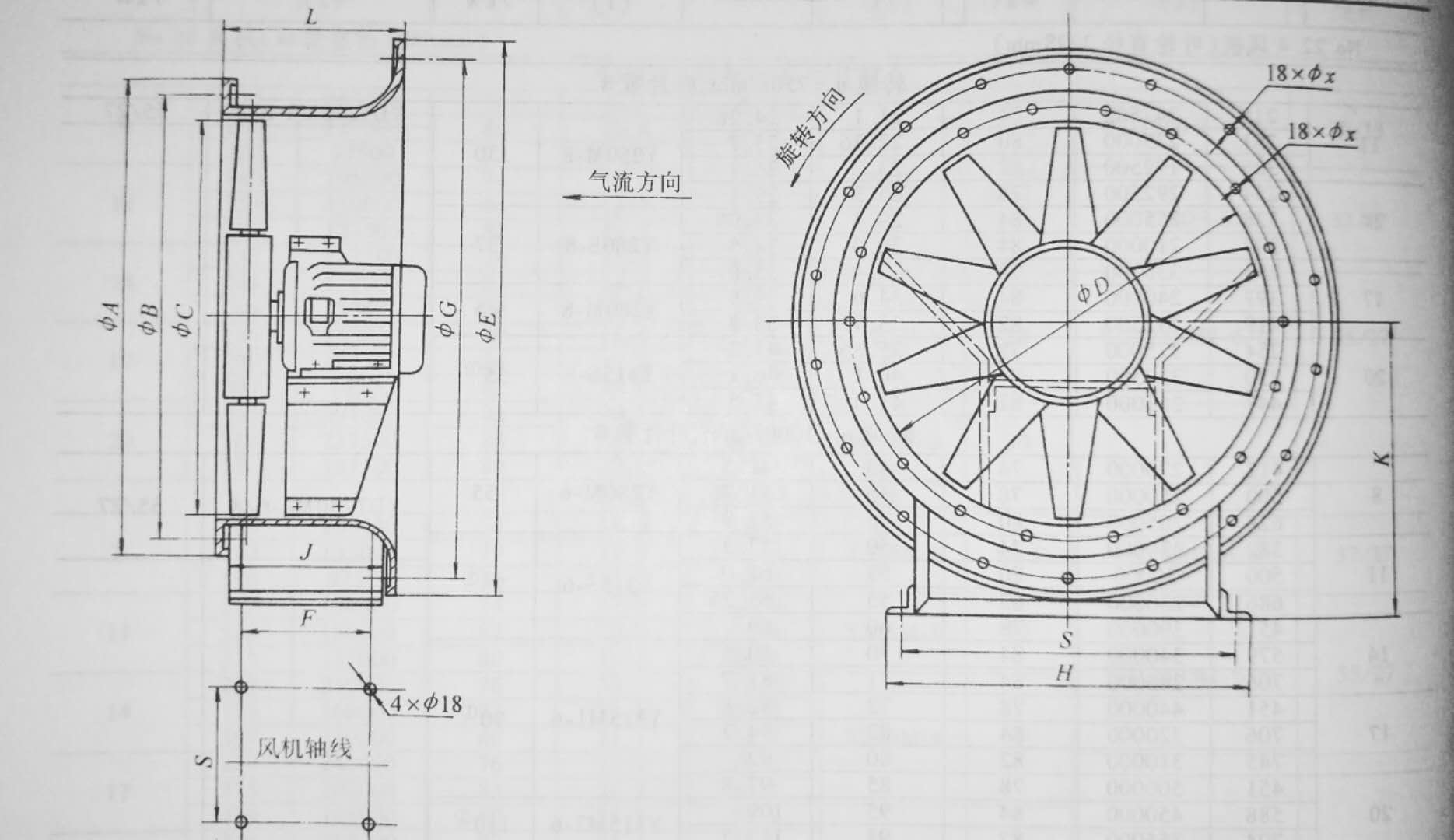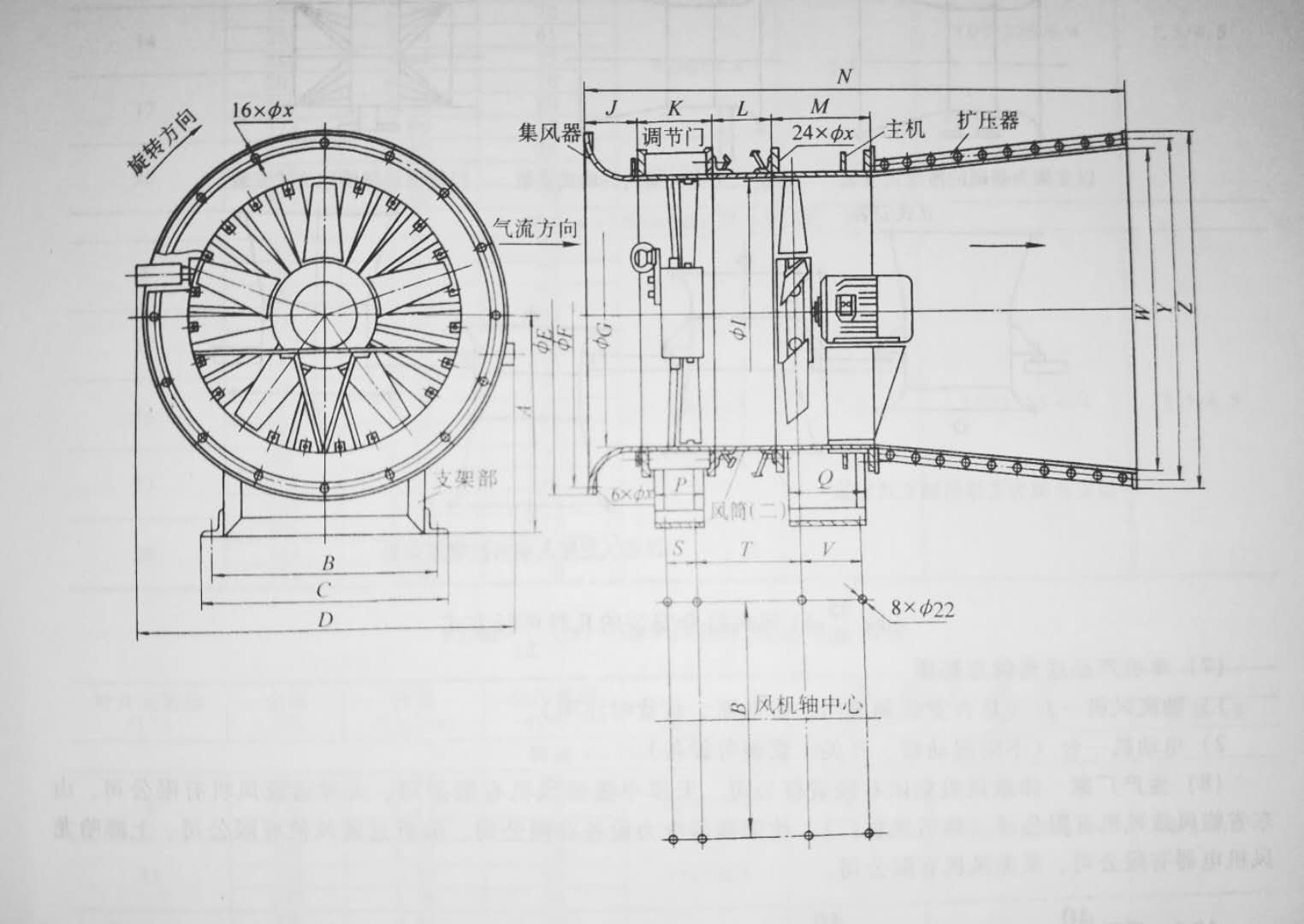 Please contact us and get detailed Technical parameters and Drawings.

We could Design and Produce the Marine fan,Industrial Fan,and Other Ventilation Equipment according to your detailed requirement !