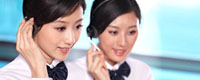 Tel: 86-532-86850280
E-mail: sales@yaosenmarine.com
E-mail: steven@yaosenmarine.com
Add: NO.8~18 XITAI INDUSTRIAL PARK,QINGDAO,CHINA
Skype: S.L.BLUESEA
QQ: 672098863





| | |
| --- | --- |
| | Product name : FC6-48-11 series textile dust removal centrifugal fans |
Details:
1.Generality
FC6-48-11 series of textile dust removal centrifugal fans are mainly used in the dust removal system of the textile factory, carding and sucking.
Cotton drop can also be used to transport raw cotton, wool or other fiber substances.
Master grid
The general design of this series of fans is no. 3. 55, 4. 5, 4. 5, 5. 3, 8, 9, 10, 11. 2, 12.5 specifications, which can be selected by the user according to the operating conditions.
2.Junction structure
This series fan adopts C type drive and A type drive.
This machine mainly consists of shell, impeller, air inlet, transmission, base, protective parts and so on.
The impeller is made up of eight blades and ten straight plate blades connected to the shaft and disk. After strict static and static balance correction and overspeed operation experiment, ZL104 aluminum alloy is used as the material, running smoothly and without sparking, and the impeller adopts semi-open type. Surface planing processing, with the advantages of non-stick flowers, non-clogging and so on.
This machine is made into two kinds of clockwise rotation and reverse rotation. From the motor end or bearing seat terminal, the impeller rotating clockwise is called the whirlwind machine. On the contrary, it is called the reverse cyclone machine. The outlet position of the fan is expressed as the outlet angle of the casing.
Please contact us and get detailed Technical parameters and Drawings.

We could Design and Produce the Marine fan,Industrial Fan,and Other Ventilation Equipment according to your detailed requirement !