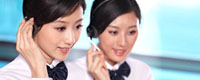 Tel: 86-532-86850280
E-mail: sales@yaosenmarine.com
E-mail: steven@yaosenmarine.com
Add: NO.8~18 XITAI INDUSTRIAL PARK,QINGDAO,CHINA
Skype: S.L.BLUESEA
QQ: 672098863





| | |
| --- | --- |
| | Product name : W4-73-11 Series Industrial high temperature centrifugal fan |
Details:
1.use
Model W4-73-11 high temperature fan is suitable for conveying non-corrosive high temperature gas with the highest temperature not exceeding 500 ℃. If the dust content of the gas is large, it should be equipped with dust removal device with dust removal efficiency of not less than 85% in front of fan inlet, in order to improve the service life of fan.
2.form
This series of fans is a single-suction cantilever fan.
2) the fan can be made into two types: left and right. From one end of the motor, the impeller rotates clockwise, which is called right rotating fan and is expressed as "right". If the impeller rotates counterclockwise, it is called left rotating fan. As "left".
3) this series of fans has three transmission modes: B type, C type and D type.
4) the air outlet position of the fan is expressed by the air outlet angle of the housing.
3.design feature
1. The impeller is made of 12 oblique blades with backward tilting wing, arc conical front disc and flat back plate welded. The material is made of heat resistant stainless steel, impeller dynamic, static balance correction and overspeed test.
2. The shell is welded into cochlea with steel plate, and the shell can be made into a whole or two open, three open structure. For the wind, the cochlea plate is thickened properly, so that the wear resistance of the shell can be strengthened.
3, the inlet convergent streamline type, fixed in the fan inlet side.
4, the transmission group is composed of spindle, water cooling device, bearing and so on.
Please contact us and get detailed Technical parameters and Drawings.


We could Design and Produce the Marine fan,Industrial Fan,and Other Ventilation Equipment according to your detailed requirement !