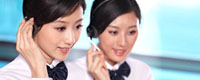 Tel: 86-532-86850280
E-mail: sales@yaosenmarine.com
E-mail: steven@yaosenmarine.com
Add: NO.8~18 XITAI INDUSTRIAL PARK,QINGDAO,CHINA
Skype: S.L.BLUESEA
QQ: 672098863





| | |
| --- | --- |
| | Product name : GF Series Industrial High pressure centrifugal blower fan |
Details:
1, use
GF type high pressure centrifugal fan is mainly suitable for the pneumatic conveying of the long road flour production line of 150 ~ 300 tons of wheat treated daily. In the process of designing and finalizing the fan, the advanced technology of fluid machinery at home and abroad is widely absorbed, and many times through universities and colleges, This series of fans have the characteristics of wide range of high efficient working conditions, low noise, beautiful shape, stable operation and not easy to drop materials. The demands of both horizontal and inductive suction devices are taken into account in full pressure and air volume. Room for flexible selection for renovation of new and old plants .GF type high pressure fan can also be used in other fields of pneumatic transmissionThe gas delivered by the GF - type high - pressure centrifugal fan shall be non - toxic , harmless , non - corrosive , non - autoignition , and the temperature shall not exceed 80 ℃ , and the dust contained in the delivery gas shall not be greater than 150 mg / m3 .
2. Structural form
The number of meters in the diameter of the fan impeller is the machine number of the fan, expressed in Arabic numerals.
"A" indicates that the direct drive impeller of the motor is on the shaft of the motor.
The "C" represents a fan cantilever with wheels driven on the outside of the bearing.
"D" means fan cantilever, supported, coupling drive.
The rotating direction of the fan is divided into left and right. The distinguishing methods are: facing the impeller squarely from the drive direction. When the fan is working, the impeller rotates clockwise to the right, and vice versa to the left. The outlet of the fan is generally made into 90 degrees. If the user has special needs can be indicated on the order. Fan mainly has impeller, shell inlet air ring, bearing seat and so on. The impeller has curved wheel cover, blade, straight plate wheel composition, and through static, Dynamic balance correction. Bearing seat is lubricated with calcium sodium grease for rolling bearing.
Please contact us and get detailed Technical parameters and Drawings.

We could Design and Produce the Marine fan,Industrial Fan,and Other Ventilation Equipment according to your detailed requirement !