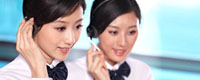 Tel: 86-532-86850280
E-mail: sales@yaosenmarine.com
E-mail: steven@yaosenmarine.com
Add: NO.8~18 XITAI INDUSTRIAL PARK,QINGDAO,CHINA
Skype: S.L.BLUESEA
QQ: 672098863





| | |
| --- | --- |
| | Product name : 9-28 I Series Centrifugal ventilator fan |
Details:
9-28 I Series Centrifugal ventilator fan
1.use
Type 9-28 I centrifugal ventilators are generally used in forging and smelting high forced ventilation, conveying and conveying air or non-corrosive, non-spontaneous combustion, non-viscous and winding gas, and medium temperature generally not exceeding 80 ℃, The dust and hard particles contained in the medium are not more than 150 mg / m ~ (3). After using heat resistant and high strength materials above 16%, they can be used for special occasions such as outside decomposition process of cement kiln and iron and steel smelting.
2.type
The fan is in the form of single suction and double inhalation. The number of the fan is 44.5U 5.6U 6.3U 7.1C 6.3ng / 10 11.2U 12.5U 141.14 / 17F 182020 / 21C 222324m, consisting of 20 machine numbers.
Each machine number can be made into two types of right-handed or left-handed, facing squarely from one end of the motor. The impeller rotating clockwise is called the right-turn fan, which is expressed as "right". Conversely, it is called the left-turn fan and expressed as "left".
The outlet position of the fan is expressed by the outlet angle of the casing. "right" and "left" can be made into 0 ~ 45 ~ 90 ~ (135) ~ ~ ~ (180) ~ 180 ~ ~ (225) degrees.
Drive fan: No. 4-6.3 A, No. 7-16 D, No. 20-24 for F.
If the above existing machine number, outlet angle, transmission mode can not meet your needs, our factory has the ability to design for you, until you are satisfied.
3.structure
The 4-A-6. 3A mainly consists of impeller, housing, inlet, support and so on.
No. 7.1D-16D is mainly composed of impeller, casing, air inlet, transmission unit and other components.
The 20F-24F is mainly composed of impeller, housing, air inlet, intake box, transmission group, etc. According to the needs of the user, it can also be equipped with adjusting door.
Impeller: by long and long 16 blades, plate rear disc and front plate welding molding, and through static, dynamic balance correction and overspeed test operation stable and reliable.
Casing : welded with ordinary steel plate into the whole volute casing , which can be used for high - temperature fan to select heat - resistant material according to the temperature condition , and the shell can also be made into split body .
Inlet: convergent streamline structure, fixed with bolt and front cover plate.
Transmission group: it is composed of spindle, bearing box, coupling and so on. The spindle can be made of high quality steel or heat resistant steel according to its use. Rolling bearing or sliding bearing is used for rolling bearing lubricating grease and thin oil lubrication for sliding bearing.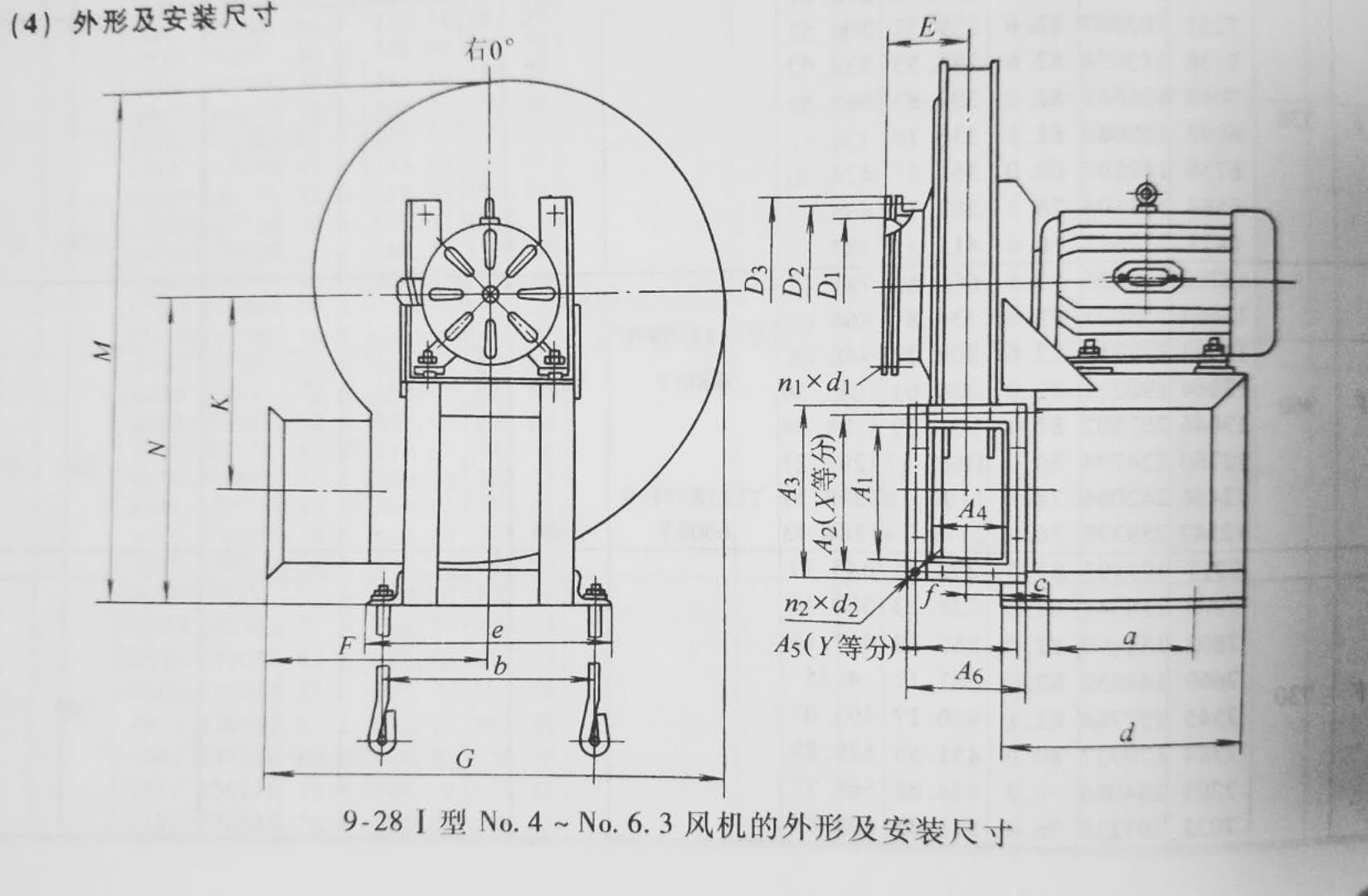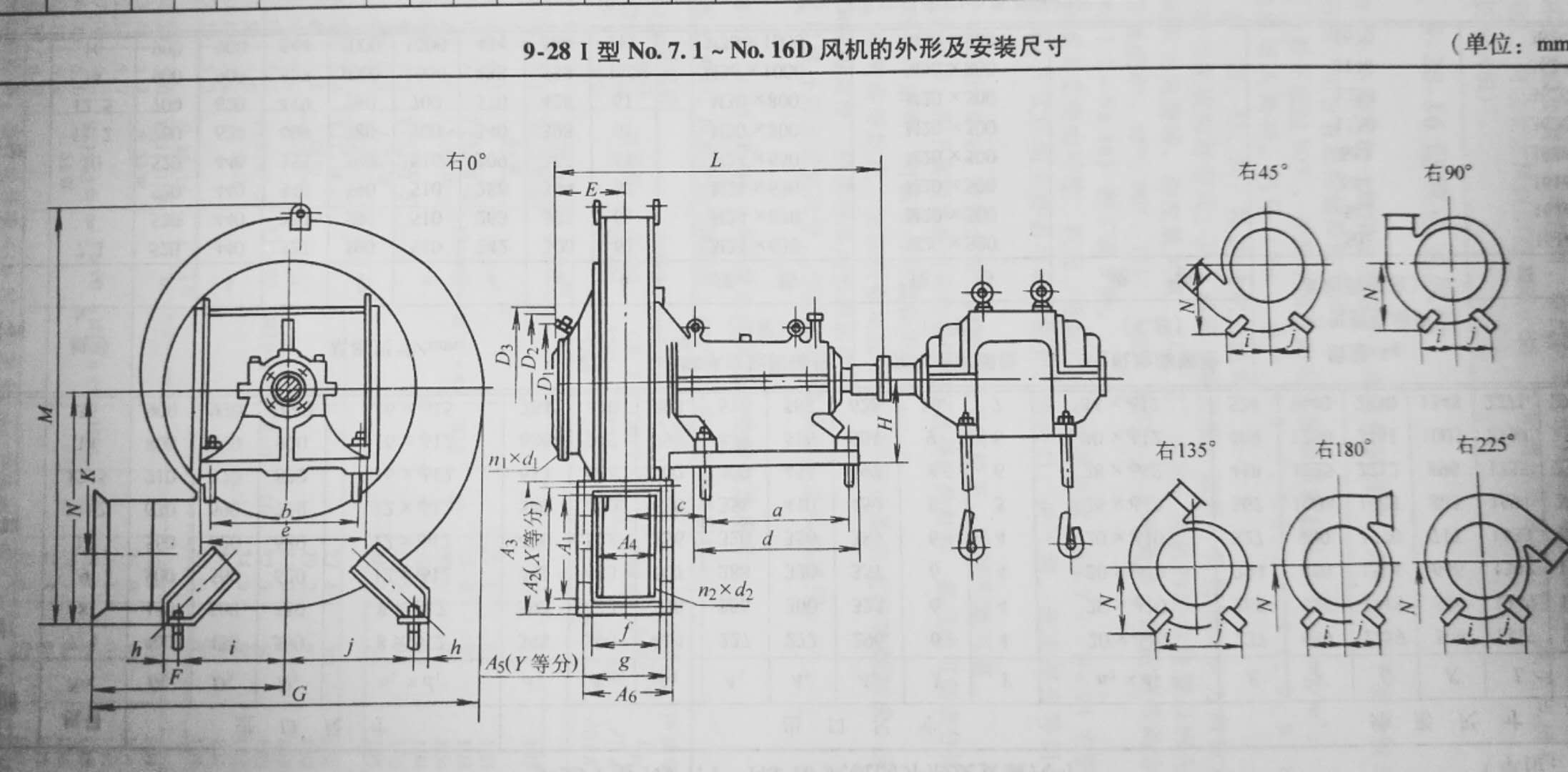 Please contact us and get detailed Technical parameters and Drawings.
We could Design and Produce the Marine fan,Industrial Fan,and Other Ventilation Equipment according to your detailed requirement !