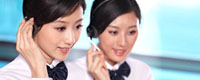 Tel: 86-532-86850280
E-mail: sales@yaosenmarine.com
E-mail: steven@yaosenmarine.com
Add: NO.8~18 XITAI INDUSTRIAL PARK,QINGDAO,CHINA
Skype: S.L.BLUESEA
QQ: 672098863





| | |
| --- | --- |
| | Product name : W5-47,W9-19,W4-73 high temperature fan |
Details:
W5-47 W9-19 W4-73 high temperature fan
1. The high temperature fan W5-47, W9-19W4-73 is a high efficiency and low noise fan. It is mainly used for conveying medium temperature below 600 ℃, which is harmless to human body and non-corrosive to steel plate, and contains not more than 150 mg / m ~ 3 of dust and hard particulate matter in the gas.
2, form
1) the fan is a single suction unit. The number of the fan is W5-47 / 12.4 DX / W9-19 / 416D / W4-73 / 20D.
2) the fan can be made into two types of left and right rotation. It faces the motor at one end, such as the impeller rotates clockwise, called the right turn fan, with the "right" expression. According to the counterclockwise rotation, the left cyclone is called "left".
3) the outlet position of the fan is generally made into 90 degrees and can also be designed and manufactured according to the user's requirements.
4) the drive of fan is C type and D type C and D type represent belt wheel drive and coupling drive, respectively.
3. The blower is mainly composed of impeller, housing, transmission group, adjusting door (according to the user's needs) and so on.
1) the impeller is welded by high temperature resistant material, and after static and dynamic balance correction, the air performance is good, the efficiency is high, and the operation is stable and reliable.
2) the casing is made of high-temperature resistant material.
3) the inlet is made of high temperature resistant material into a convergent and divergent flow body, which is mounted on the side of the fan and has a curve shape parallel to the axial section, which can make the gas enter the impeller smoothly and the loss is relatively small.
4) the transmission part is made of the main shaft (high temperature resistant material, bearing box, rolling bearing, belt wheel or coupling). The rolling bearing is cooled reliably by two sets of water cooling devices.
5) according to the customer's request, we designed the adjusting door for the high temperature fan (made of high temperature resistant material, the customer chooses according to the need when ordering.
4, performance and selection
Fan performance refers to the performance of the fan under high temperature, regardless of technical documents or the performance required for ordering (except for special orders), the performance of the fan under the condition of high temperature shall prevail.
Please contact us and get detailed Technical parameters and Drawings.


We could Design and Produce the Marine fan,Industrial Fan,and Other Ventilation Equipment according to your detailed requirement !