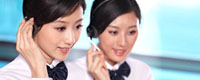 Tel: 86-532-86850280
E-mail: sales@yaosenmarine.com
E-mail: steven@yaosenmarine.com
Add: NO.8~18 XITAI INDUSTRIAL PARK,QINGDAO,CHINA
Skype: S.L.BLUESEA
QQ: 672098863





| | |
| --- | --- |
| | Product name : W9-28 Series High temperature ventilation fan |
Details:
1.use
W9-28 series high temperature fan is the newest development of our factory, and passed the appraisal of high efficiency and energy saving product. It has the characteristics of high efficiency, low noise, flat performance curve, wide range of flow regulation, etc. It is suitable for conveying non-corrosive, non-spontaneous combustion, etc. For a high temperature gas with a maximum temperature of less than 550 ℃, the dust content in the medium should be less than 150 mg / m ~ (3).
2.form
1. The fan has two kinds of single suction and double inhalation, and the engine number is composed of 9 units, namely, 57.6 / 9 / 11.2 / 14 / 15 / 16 / 1722.
2. The fan can be made into two kinds: right rotation and left rotation. If the impeller rotates clockwise, it is called right rotating fan, which is expressed as "right", and counterclockwise, it is called left rotating fan, which is expressed as "left".
3. The outlet position of the fan is expressed by the angle of the shell outlet.
4, the fan drive mode is C type D type F type.
3. design feature
1. There are 16 long blades and 16 short blades on the impeller impeller. The material is heat-resistant stainless steel, the impeller is formed by static, dynamic balance correction, running smoothly and reliably.
2. The shell is welded into cochlea form with low alloy steel plate.
3, the integral structure of the convergent streamline of the inlet.
4, the transmission group is composed of main shaft water-cooled bearing box, the spindle is made of high-quality heat-resistant alloy steel.
Please contact us and get detailed Technical parameters and Drawings.

We could Design and Produce the Marine fan,Industrial Fan,and Other Ventilation Equipment according to your detailed requirement !