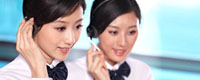 Tel: 86-532-86850280
E-mail: sales@yaosenmarine.com
E-mail: steven@yaosenmarine.com
Add: NO.8~18 XITAI INDUSTRIAL PARK,QINGDAO,CHINA
Skype: S.L.BLUESEA
QQ: 672098863





| | |
| --- | --- |
| | Product name : SWF Series Mixed flow fan |
Details:
Use path
Widely used in office buildings, guesthouses and other large high-grade civil buildings ventilation system, but also used in cold storage, textile and other industrial and mining enterprises ventilation and ventilation, Replace low-pressure centrifugal fan or high-pressure axial flow fan without the need to install a large number of noise suppression facilities.
Junction special point
The advanced CAD system software is used to predict the development of high-tech products by multi-objective optimization design. The mixed-flow fan is a new type of fan which is between axial fan and centrifugal fan and is both long and long. Its wind pressure is higher than the same machine's axial flow fan, its air volume is larger than the same machine's number centrifugal fan, it has the advantages of high efficiency, wide area and high efficiency.
The fan is designed as direct transmission of motor and fan, compact structure, equal wind pressure, smaller volume and less space than axial fan or centrifugal fan under the condition of air volume. It can be connected directly with the tuyere, can be installed horizontally or vertically, or installed directly on the wall or on the support. It has the advantage of convenient installation, operation and maintenance. Therefore, the operation is balanced and reliable.
(3) low noise. The volute of the fan is specially designed to greatly reduce the noise of cochlear flow. Under unit wind pressure and air volume, the sound level of A can be reduced by 2 ~ 3dB ~ (-1), and a higher air volume and pressure can be obtained at lower rotational speed.
The fan has two types: single speed SWF-I) and double speed SWF-II). In the single speed SWF-I fan, there are 11 machines no 4 / 4, 4. 5, 5, 5, 5, 7, 7, 9, 10, 11, 12, 12, 13. The air pressure is from 175 Pa500 Paa, the air volume is from 3600m3hr / 6600m3h. in the double speed SWF-II fan, there are also 8 machine numbers, 1011121213 or 1011121213, respectively, in the double speed SWF-II fan, the wind pressure is from 175 Pa500 Paa, the air volume from 3600m3hs to 6600m3h. in the double speed SWF-II fan, there are also 8 machines. The wind pressure is 175Pa500PaA, and the air volume is 3600m3hr / r 6600m3h. Wind pressure from 310 Pa to 970 Pa, wind volume from 11 000 m 3 / h 73000m3/h. users can use different ways to change and adjust the number of blades, change the speed and change the number of machines according to different usage occasions, and achieve four ways to meet and meet the requirements.
Composition: mainly composed of tuyere assembly, impeller assembly, front and rear cover, motor or two-speed motor.
Mounting
Before installation, we should carefully and strictly check whether the fan is pressed, crushed, squeezed, crushed and deformed during loading and unloading, transportation, etc., if any, it should be restored.
Move impeller by hand to check whether the clearance between blade and tuyere is even, if scratching, such as scraping according to the cause to eliminate.
Check whether the bolts are loose.
After the completion of the above three items, according to the user's specific use conditions, use location and use space of different, choose one of the following diagram to implement installation.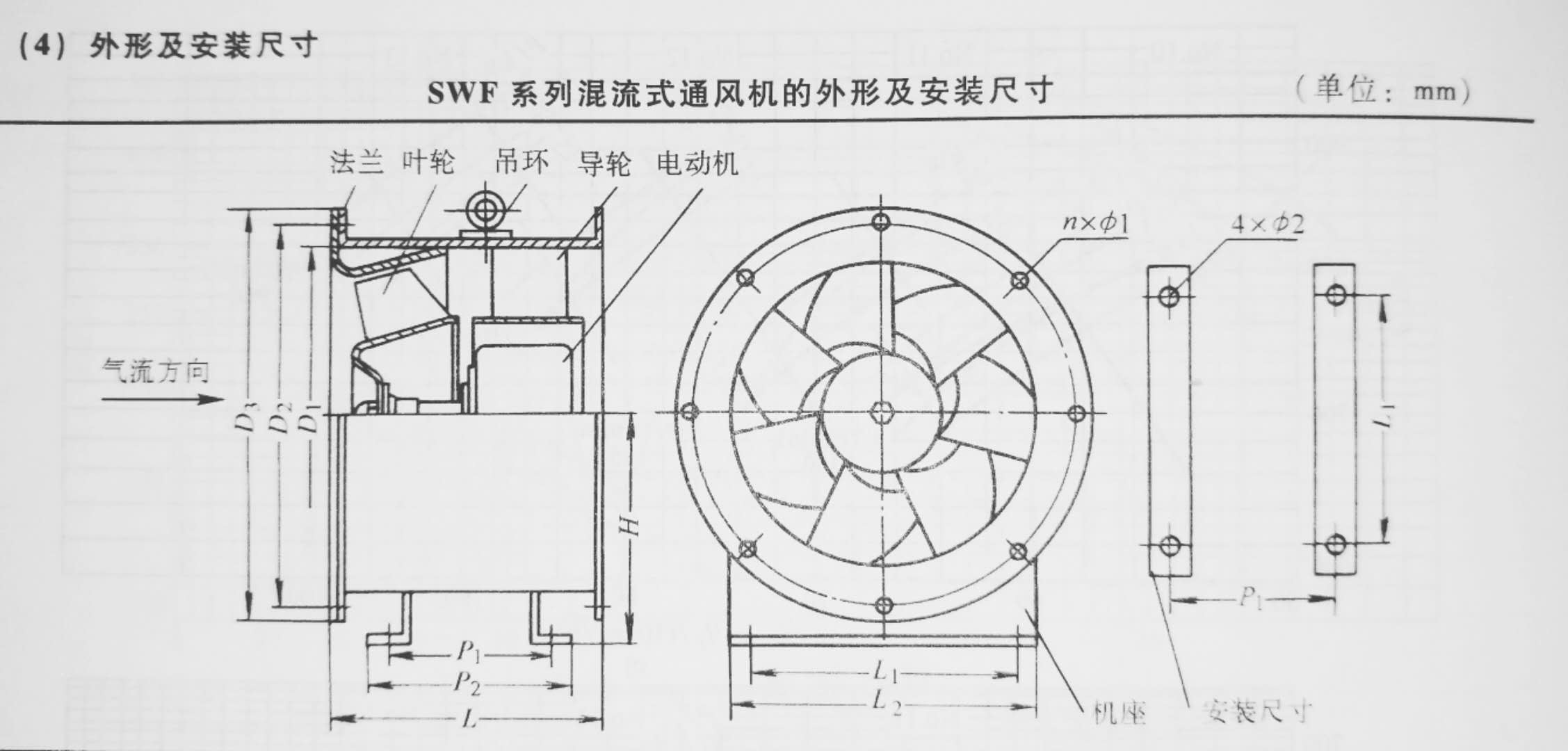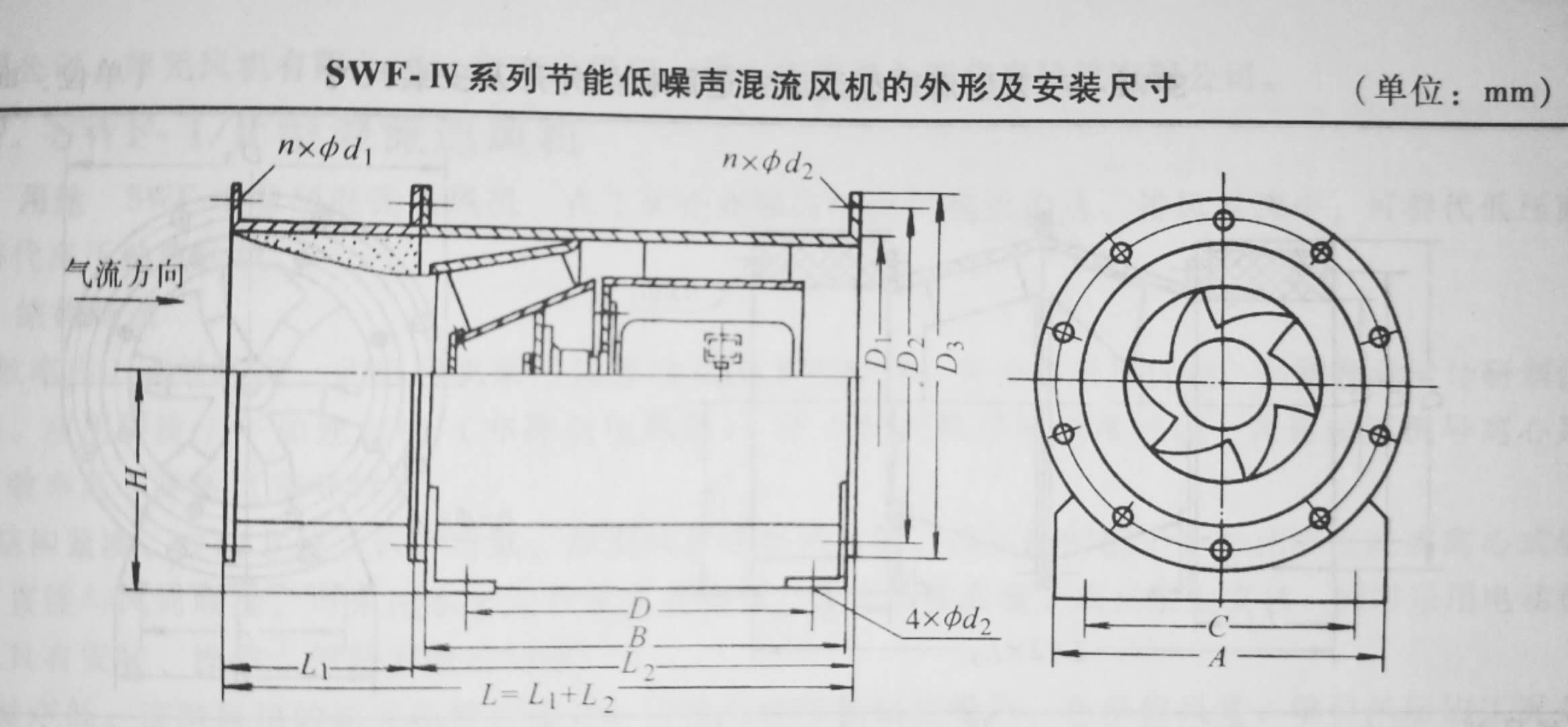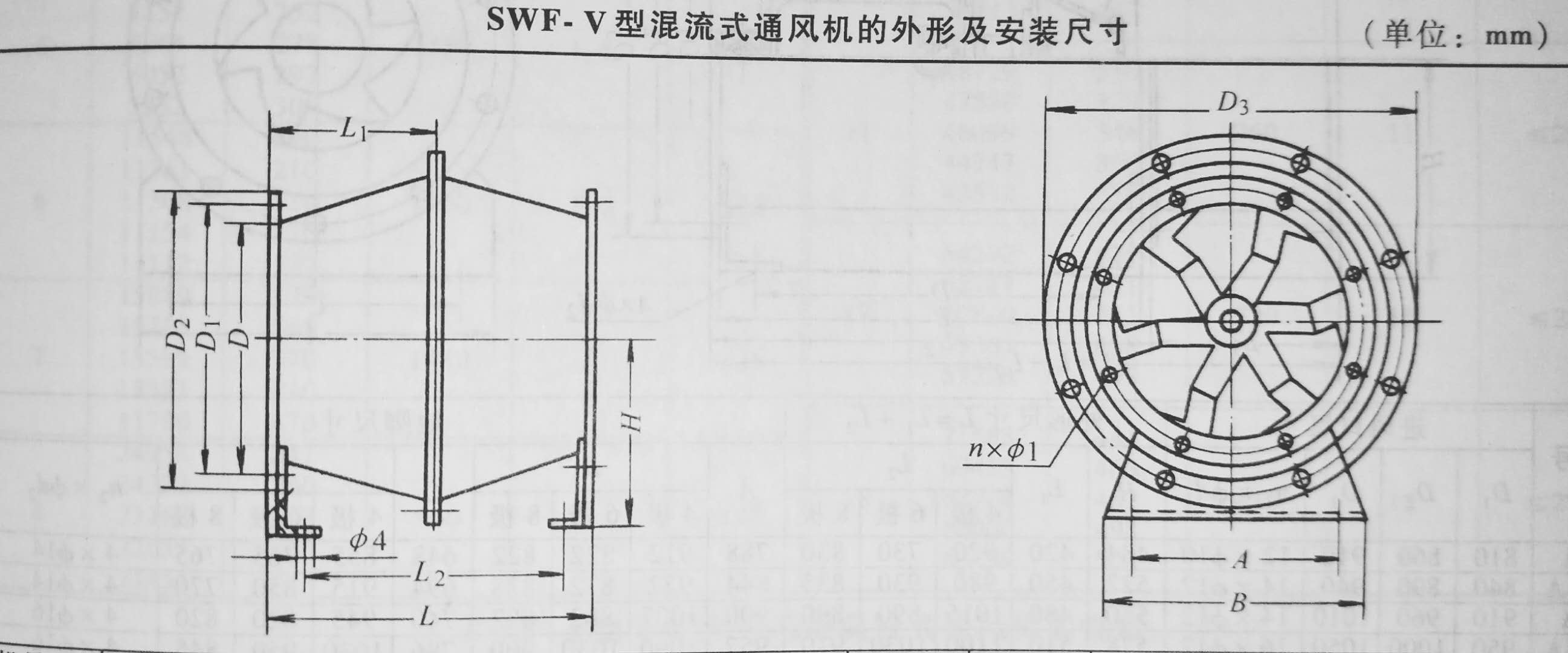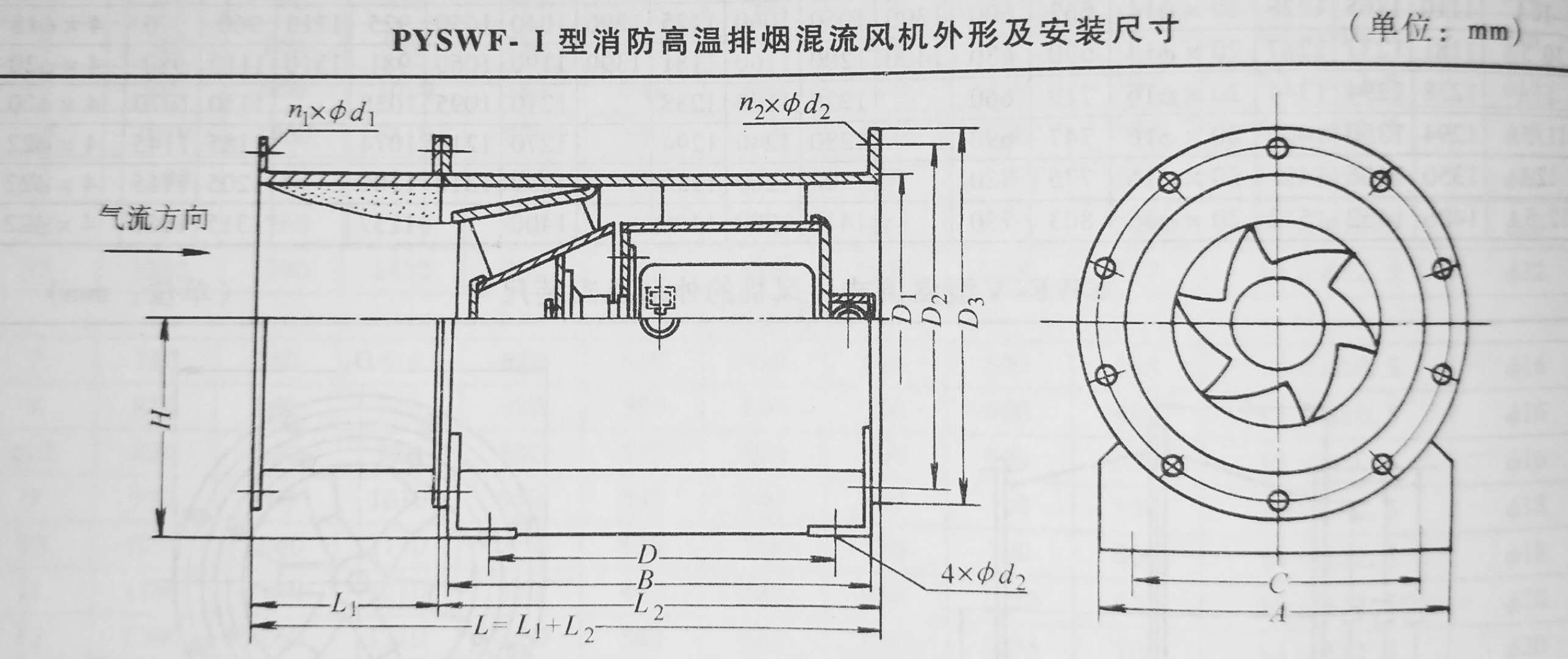 Please contact us and get detailed Technical parameters and Drawings.

We could Design and Produce the Marine fan,Industrial Fan,and Other Ventilation Equipment according to your detailed requirement !