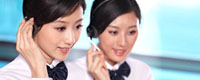 Tel: 86-532-86850280
E-mail: sales@yaosenmarine.com
E-mail: steven@yaosenmarine.com
Add: NO.8~18 XITAI INDUSTRIAL PARK,QINGDAO,CHINA
Skype: S.L.BLUESEA
QQ: 672098863





| | |
| --- | --- |
| | Product name : FB9-19 Series Industrial FRP anticorrosive high pressure centrifugal fan |
Details:
FB9-19 Series FRP High pressure centrifugal Fan
1. FB9-19 series FRP centrifugal ventilator is mainly used to discharge corrosive gases such as acid, alkali, salt and so on, and the pressure is high. The temperature of medium is not more than 65 ℃, and the particle size of impurity in the medium is not more than 150mg / m ~ (3).
2, the form of the fan is a single suction, with 4L 4.5U 55.6U 6.37.1g / 10 10 / 11 / 12 / 514 12 / 12 / 12 / 12 / 12 / 12, 12 / 12 / 12 / 14 / 12 / 12 / 12 / 14 / 12 / 12 / 12 / 14 / 12 / 14.
The fan can be made into two forms: dextral and left-handed. Viewed from one end of the motor, such as the impeller rotating clockwise, it is called "right". It is represented by "right". It is called "left" by rotating counterclockwise.
The outlet position of the fan is expressed by the outlet angle of the casing. "left" and "right" can be made into six kinds of angles: 0 degrees 45 degrees, 90 degrees, 135 degrees, 180 degrees, and 225 degrees. The driving modes of the fan are type A (46.3) and type D (7.1C 14).
3. Structural characteristics
1) the impeller is composed of 12 forward curved FRP blades. The impeller shaft disk (buried with metal sleeve, molded with FRP, after static and dynamic balance correction, runs smoothly.
2) the housing is also molded with FRP. The inlet and outlet are circular flanges for easy pipe connection.
3) the inlet is a convergent streamline structure made of glass steel die and bolted to the front cover plate.
4) the transmission group is composed of spindle, bearing box, coupling, etc. The bearing box is an integral structure with rolling bearing, lubricated with bearing grease, and general purpose with metal fan.
4, performance and selection
The performance of blower generally refers to the performance of conveying gas in the standard state, which refers to the atmospheric pressure Pao 101300Pa. the atmospheric temperature is 20 ℃, the relative humidity is 50, the air density ρ ~ (1.2 kg / m ~ (3)).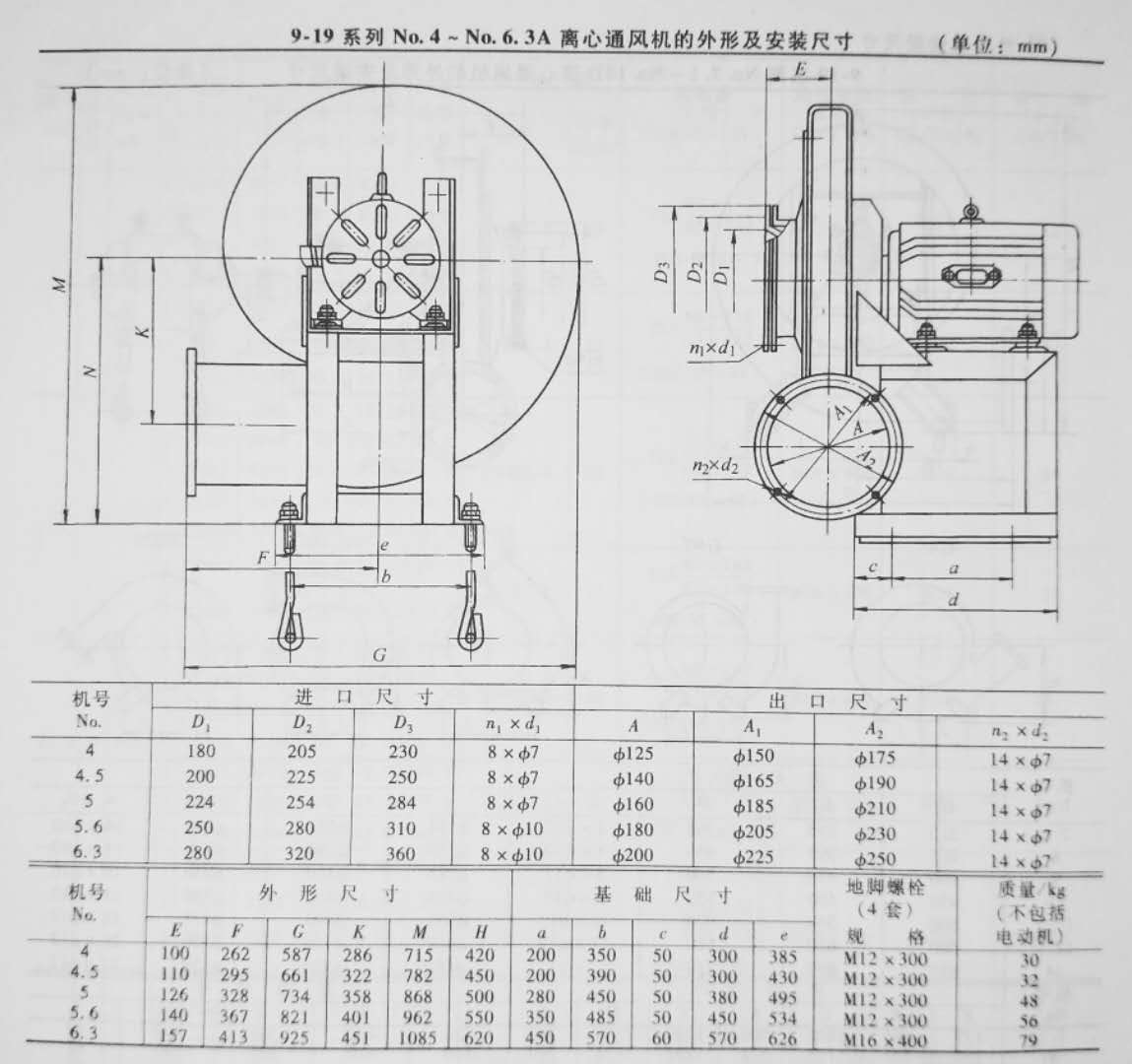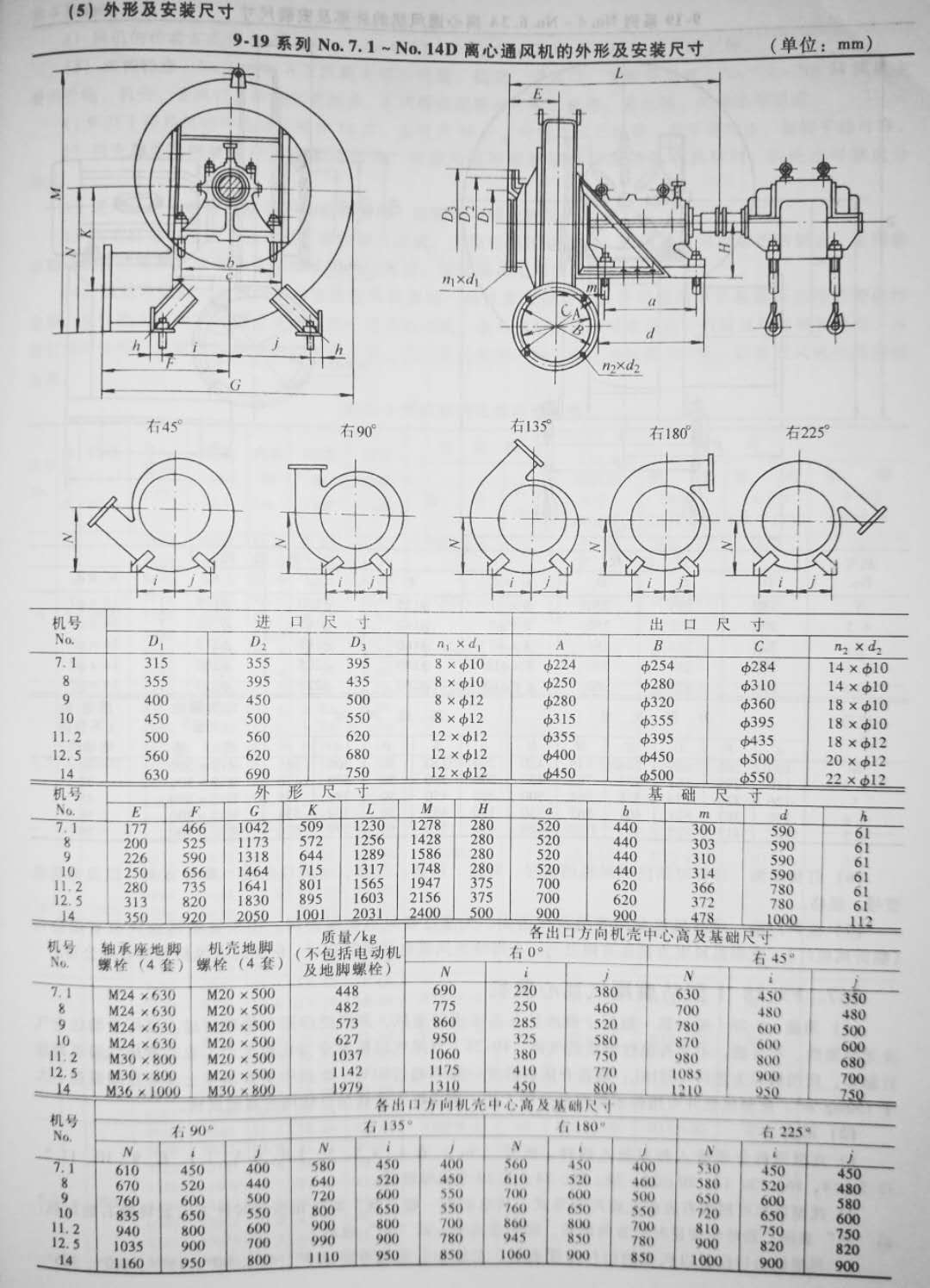 Please contact us and get detailed Technical parameters and Drawings.

We could Design and Produce the Marine fan,Industrial Fan,and Other Ventilation Equipment according to your detailed requirement !