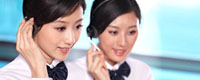 Tel: 86-532-86850280
E-mail: sales@yaosenmarine.com
E-mail: steven@yaosenmarine.com
Add: NO.8~18 XITAI INDUSTRIAL PARK,QINGDAO,CHINA
Skype: S.L.BLUESEA
QQ: 672098863





| | |
| --- | --- |
| | Product name : FB4-72 Series FRP anti-corrosive air blower fan |
Details:
FB4-72 Series FRP anti-corrosive air blower fan
1. FB4-72 centrifugal fan housing, impeller and air inlet are all made of FRP, which is suitable for industrial gas discharge in petroleum, chemical industry, nonferrous smelting, electroplating, sewage treatment, wine making and electronic industry, etc.
2. The form of FB4-72 type FRP centrifugal fan (FRP) indicates the outer diameter of impeller. (such as: FRP 5, I. e., the outer diameter of impeller D2C500mm.) the product is divided into right-handed and left-handed, facing squarely from one end of motor, the impeller rotates clockwise to right-hand, instead of left.
FB4-72 type glass fiber reinforced plastic centrifugal fan is divided into two types: type A, C, D and D, which are used to connect the drive with the belt wheel, and the coupling with the shaft, D, and the domestic Y series motor.
3. The structure features of FB4-72 / 2.8C / 6A FRP centrifugal fan are mainly composed of impeller, housing, inlet, frame and so on, which are directly connected with motor. In addition to the above structure, there are transmission parts in addition to the above structure.
1) the impeller consists of 10 wing blades, arc front disc and spacer, all of which are made of FRP.
2) the shell is made of glass steel as a whole.
3) the inlet is also shaped by FRP, and the section parallel to the axial section is curved, which can make the airflow enter the impeller smoothly and the resistance loss is small.
4 No. 2.8) to 8A (C, D) fan casing, the motor (or drive) are fixed on the frame by bolts, has the advantages of good integrity. No. 10 ~ 12C and 16,20B style driven by the same machine number group metal fan 4-72.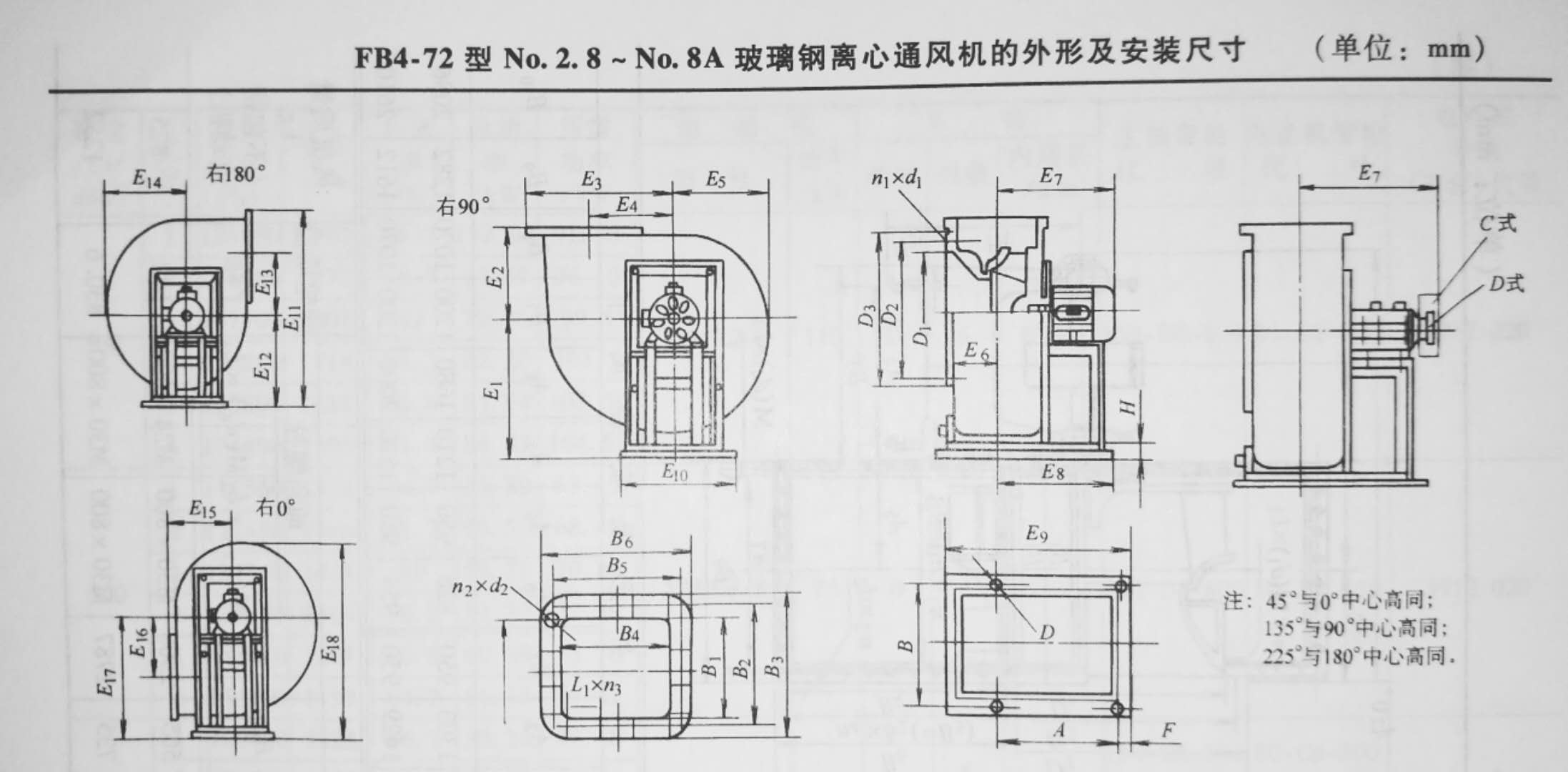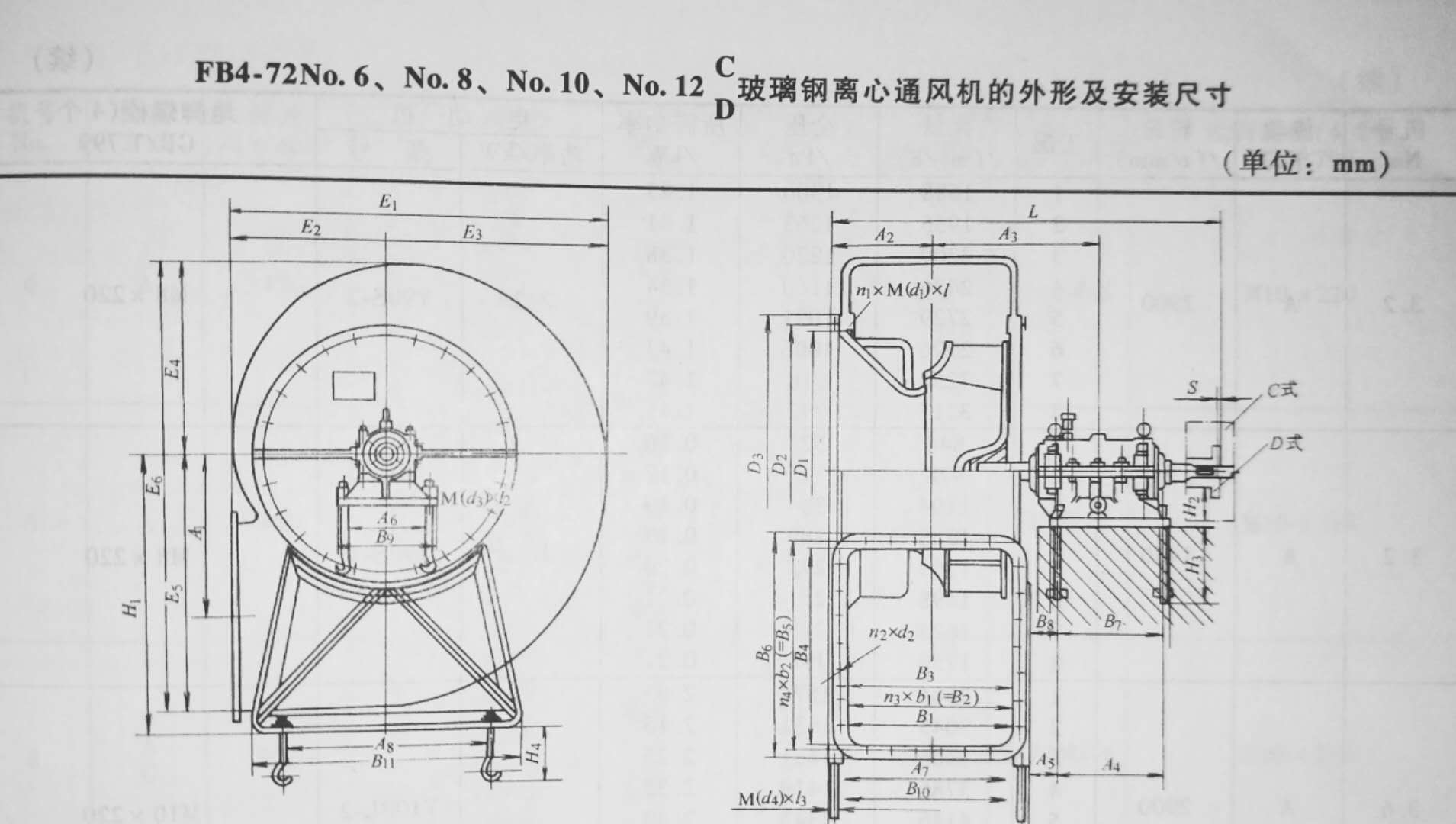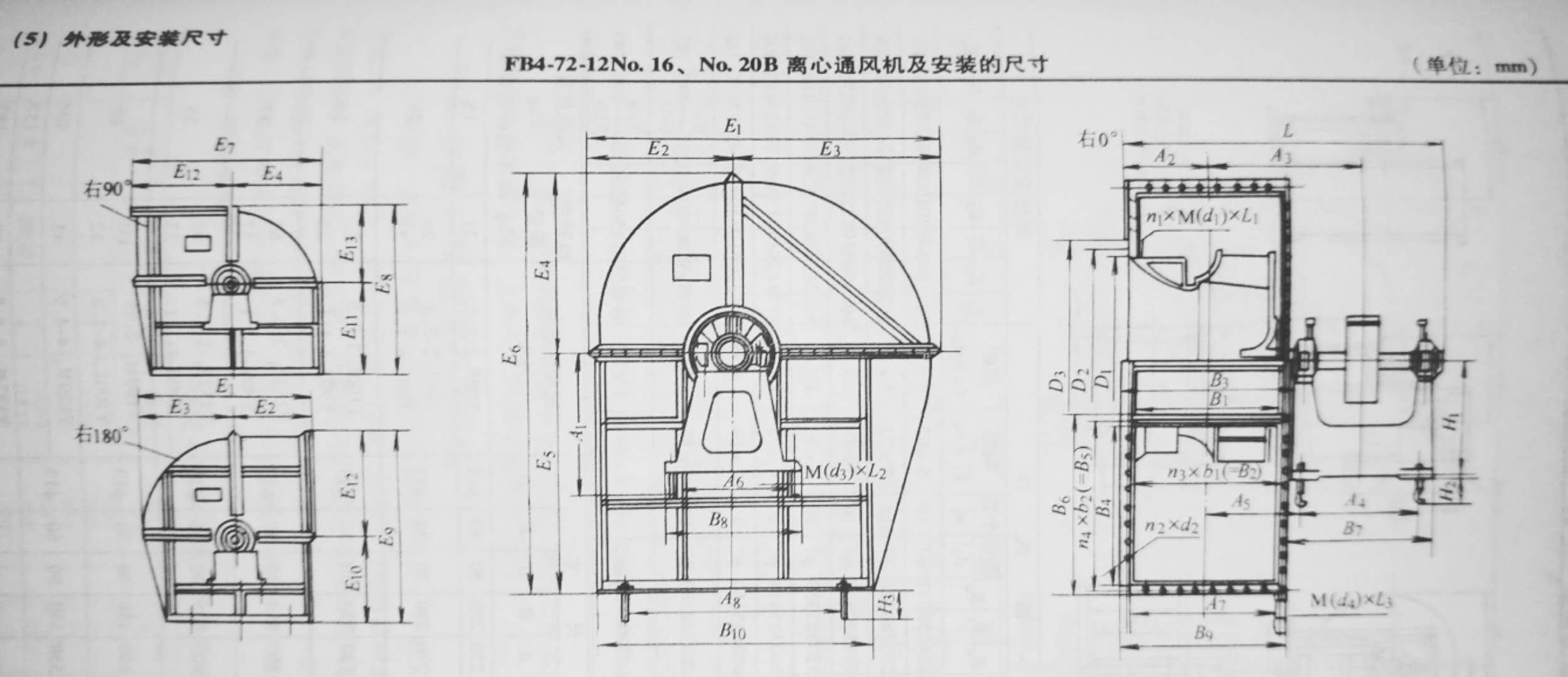 Please contact us and get detailed Technical parameters and Drawings.

We could Design and Produce the Marine fan,Industrial Fan,and Other Ventilation Equipment according to your detailed requirement !