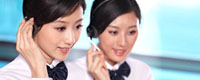 Tel: 86-532-86850280
E-mail: sales@yaosenmarine.com
E-mail: steven@yaosenmarine.com
Add: NO.8~18 XITAI INDUSTRIAL PARK,QINGDAO,CHINA
Skype: S.L.BLUESEA
QQ: 672098863





| | |
| --- | --- |
| | Product name : BXF Series Portable axial fan |
Details:
BXF Series Portable fan duct surface using electrostatic spray process,impeller for aluminum alloy material,galvanized net cover,glass fiber reinforced nylon material injection handle,aluminum housing motor structure,front cover is provided with a seal,good sealing performance.body product lightweight,easy to move,excellent performance,strong wind absorption,safe and durable,reasonable structure is shipbuilding,machinery,underground engineering professional fan,and the telescopic wind tube supporting the use of.product models have 200mm-400mm,power pressure has 110v.360v.220v.380v. widely used in basements,tunnels,municipal pipeline engineering,shipbuilding and mechanical engineering,mining ventilation equipment,fire smoke and other hostile air environment,the welding operation to produce harmful gases,smoke dust,heat and other emissions.and pumping exhaust gas of closed narrow space construction.
The ventilation pipe can be matched by plastic glue bone wrapped steel wire as the skeleton, the orange plastic clamping net cloth as the tube body, and the two ends of the pipe with string string at the end of the pipe can be conveniently connected with the tuyere. The pipe is equipped with a metal buckle every 1 meter to fix the air pipe. The product is flexible, flexible, easy to carry, resistant to high temperature, acidproof and alkali resistant, flame retardant and insulated. It is widely used in the machine room with ventilation equipment. Basement, tunnel, municipal pipeline engineering, shipbuilding, underground cable maintenance, fire rescue smoke exhaust and other adverse working environment of air supply and exhaust. Collection of smoke and dust for use. Is also a portable (mobile) fan necessary choice!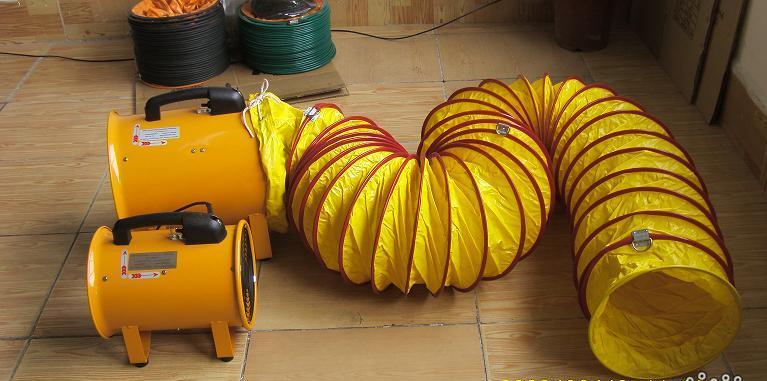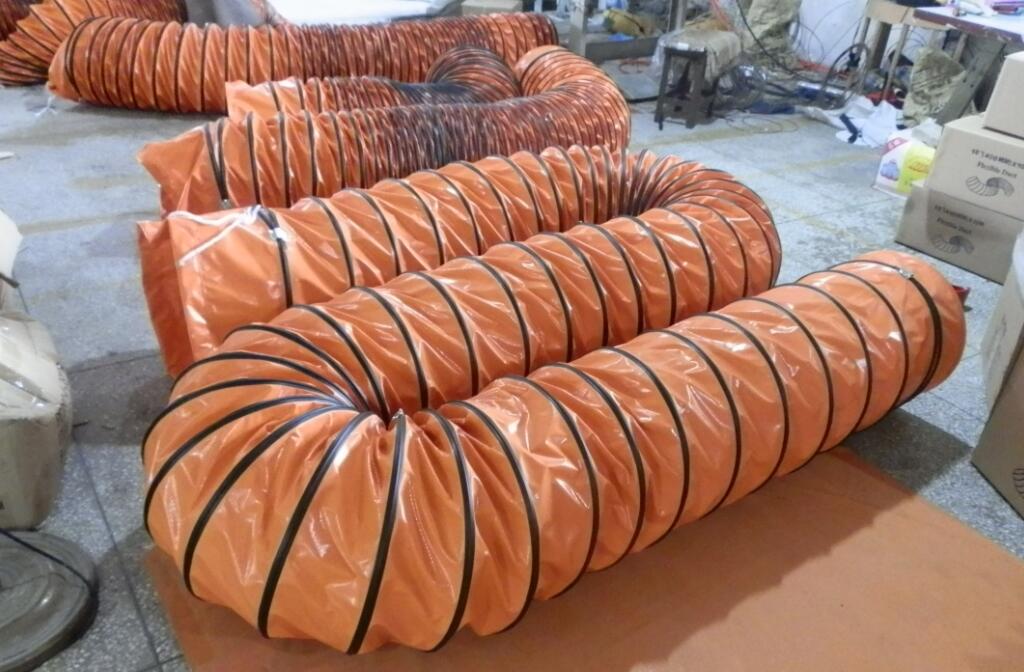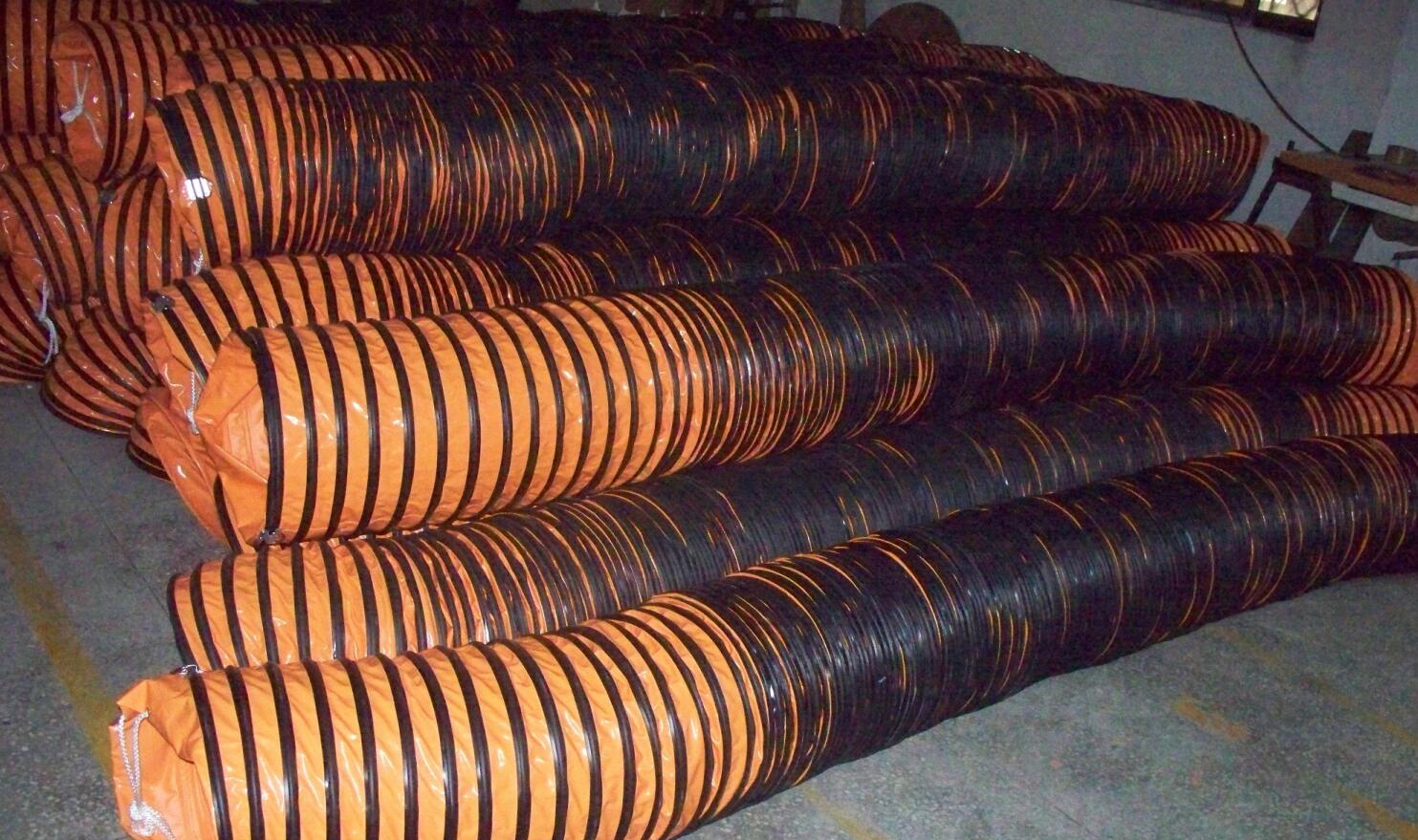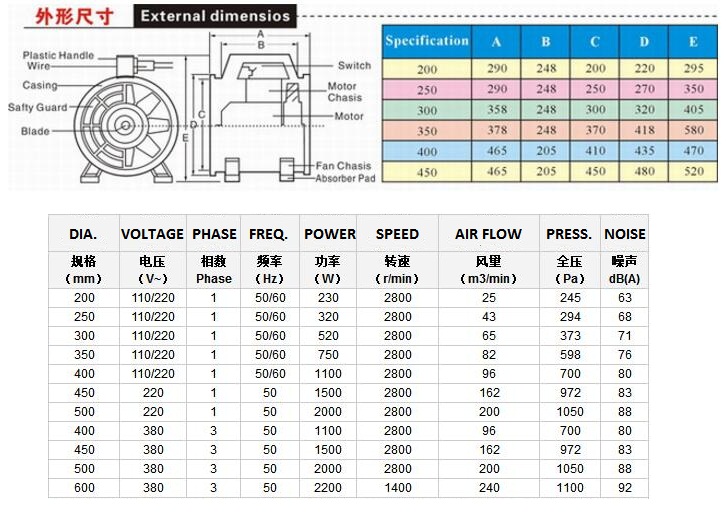 Please contact us and get detailed Technical parameters and Drawings.

We could Design and Produce the Marine fan,Industrial Fan,and Other Ventilation Equipment according to your detailed requirement !