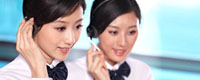 Tel: 86-532-86850280
E-mail: sales@yaosenmarine.com
E-mail: steven@yaosenmarine.com
Add: NO.8~18 XITAI INDUSTRIAL PARK,QINGDAO,CHINA
Skype: S.L.BLUESEA
QQ: 672098863





| | |
| --- | --- |
| | Product name : CB Series Industrial explosion-proof fan |
Details:
CB Series Industrial Explosion-proof Axial fan
1.Use
CB Series axial fan is a new product to replace CBF fan, CB mainly for general factory, warehouse ventilation and other dangerous situations or to enhance heating and cooling purposes, if the case removed, but also for free fan, also Can be installed in the longer exhaust pipe spacing in series to improve the wind pressure in the pipe. CB axial fan is based on similar foreign products, through the model test study to determine the fan blade, using a cylindrical hub structure, while the motor was modified design to reduce the flow loss, so that the fan The efficiency exit increased to 77% according to the circle area, increased to 89.5% according to the exit ring area, the noise was reduced by 3.6dB than the A sound, and the strength at the root of the root was also enhanced to avoid the leaf rupture.
CB type explosion-proof axial flow fan is mainly to send gas containing flammable, explosive but non-corrosive, the motor must be explosion-proof motor, switch with explosion-proof switch or away from the explosive point in the explosive area of ​​the wire is not allowed joints.
CB Series fan is mainly to send flammable and corrosive gases, but the temperature shall not exceed 80 ℃.