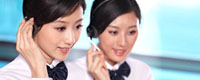 Tel: 86-532-86850280
E-mail: sales@yaosenmarine.com
E-mail: steven@yaosenmarine.com
Add: NO.8~18 XITAI INDUSTRIAL PARK,QINGDAO,CHINA
Skype: S.L.BLUESEA
QQ: 672098863





| | |
| --- | --- |
| | Product name : GD30K2-12 Series Belt driven type Axial flow fan |
Details:
GD30K2-12 axial flow fan is based on the FBZ-11 axial flow fan to modify the design. Can replace CZL-11-type long-axis flow fan. It can be used as a part of the pipeline and connected to the middle of the pipeline. It is suitable for transporting harmful gases below 60 ℃ under the chemical system, papermaking industry and other industries.

According to the diameter of impeller GD30K2-12 axial fan can be divided into: № 6,7,8,9,10 five machine number, according to the performance requirements of the number of leaves for the four, six; installation angle: 15 degrees, 20 degrees, 25 degrees, 30 degrees, a total of four angles.

The biggest feature of this fan is:

Motor mounted on the upper part of the hair dryer, with a belt drive, adjustable motor base plate support motor, may be appropriate to adjust the center distance. Transmission group is fixed in the middle of the cylinder seal tube and media isolation. Therefore, fans can transport moisture and other motor-harmful gases. The fan can change the number of revolutions to achieve the purpose of changing the air volume and wind pressure.

The fan is made of welded steel, if the delivery of corrosive, flammable gases can be clearly stated when ordering.

Please contact us and get detailed Technical parameters and Drawings.

We could Design and Produce the Marine fan,Industrial Fan,and Other Ventilation Equipment according to your detailed requirement !