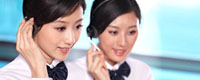 Tel: 86-532-86850280
E-mail: sales@yaosenmarine.com
E-mail: steven@yaosenmarine.com
Add: NO.8~18 XITAI INDUSTRIAL PARK,QINGDAO,CHINA
Skype: S.L.BLUESEA
QQ: 672098863





| | |
| --- | --- |
| | Product name : LZ2 annular kiln dedicated axial fan |
Details:
I. Preface
The special axial flow fan for LZ wheel kiln is designed jointly by Beijing Brick & tile Association and Beijing Fan Association. The energy saving axial flow produced by our factory is the same. The performance curve is flat. Wide area of high efficiency. Suitable for daily brick production of 2 to 100 thousand wheel kiln. The original centrifugal fan power is above 15kW, but the LZ2 is only 4KW.
The fan adopts impeller direct motor, motor plus cooling shield, which can be applied to the situation where the medium temperature is not more than 130 ℃. The fan has been applied for national patent, patent application no.: 91201996.4.
The fan has been tested before it leaves factory. The noise is lower than 85dBU. The fan is light in weight and small in vibration. It can be installed with concrete or grass mud stacked along the bottom and periphery of the fan.
II. Use and maintenance
1. The performance curve of the fan is flat and the area of high efficiency is wide. Suitable for daily brick production of 2 to 100 thousand. In the use of this fan, attention should be paid to the control of the flue gate to obtain the required operating point. The reasonableness of the working point can be measured by measuring the temperature of the gas out. When the flue gas temperature is too high, the coal consumption is increased, at this time, The small gate should be closed to reduce the ventilation capacity. It is suggested that the flue gas temperature should be controlled between 45 ℃ and 55 ℃.
2. Always pay attention to the abnormal sound and vibration of the fan during operation.
3, user maintenance fan is generally limited to fastening loose parts, replacement wear impeller.
4, the fan has done technical treatment to the motor, the user should reprocess it on his own or to the factory every 5 years.
III. Installation
1. Check if the fan is damaged or deformed before installation.
2. Check if the connection part is loose and the clearance between the blades and tuyere should be uniform and not collide with each other.
3. The installation of fan can be done with concrete or grass mud stacked along the fan's periphery. It is generally not recommended to use anchor bolts to fasten the fan.
Please contact us and get detailed Technical parameters and Drawings.

We could Design and Produce the Marine fan,Industrial Fan,and Other Ventilation Equipment according to your detailed requirement !