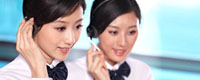 Tel: 86-532-86850280
E-mail: sales@yaosenmarine.com
E-mail: steven@yaosenmarine.com
Add: NO.8~18 XITAI INDUSTRIAL PARK,QINGDAO,CHINA
Skype: S.L.BLUESEA
QQ: 672098863





| | |
| --- | --- |
| | Product name : M9-26-11,M9-26-15,M9-26-16 Series Pulverized coal air blower fan |
Details:
Generality
M9-26-11,M9-26-15,M9-26-16 Series Pulverized coal air blower fan is mainly used for forced ventilation of pulverizing system of boiler in medium and small thermal power plant, and can also be used for conveying materials, air and non-corrosive, non-spontaneous combustion, non-viscous gas, medium temperature not exceeding 80 ℃.
Impeller-short and long blades 16 pieces (also 32 pieces of vane, front and rear bending type, blade, cover, disc) all made of 16mn, and coated with wear-resistant layer, the maximum circumference velocity of the outer edge of the impeller leafless diffuser does not exceed 140 m / s, the impeller is formed by static, Dynamic balance correction and overspeed operation test, running smoothly and reliably.
Casing-consists of two parts, which can be lifted out of the rotor after disassembly, easy to overhaul. The volute plate uses 16Mnto improve wear resistance, and the rest is welded with common steel plate.
Inlet-convergent streamline structure, bolted to the front cover panel.
The driving group is made up of spindle, bearing box, coupling and so on. The main shaft is made of high quality carbon steel, with rolling bearing and water cooled bearing box, and water pipe must be added.
For many years, the pulverized coal centrifugal ventilators produced in China are M7-29 and M9-27 fans designed according to Soviet data. The maximum efficiency of these two types of fans are 69% and 65, respectively, and the wear of impeller is not considered in the design. Therefore, in addition to power consumption waste, but also to production and maintenance brought a lot of difficulties.
In order to solve the problems existing in the old products, a high efficiency M9-26 type pulverized coal centrifugal fan is designed. Its characteristics are as follows:
1. It can completely replace the old fan in performance, and its maximum efficiency is 81.2, which can save a lot of electricity.
2. The material of impeller (wheel cover, wheel disc, blade) is made of 16mn steel plate (the old fan is A3) and wear resistant layer is added, and the service life is prolonged.
3. The transmission parts (except spindle) are in general use with the old products, and the basic dimensions are the same (except for the air outlet 0 °), thus facilitating the replacement of the old products by the use units.
Note: the base dimensions of the housing cannot be maintained for No16.5D fans.
4. Because of the large total pressure coefficient of the fresh air turbine, the impeller diameter is smaller and the circumference velocity is also small, which improves the working stability of the fan.