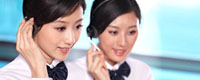 Tel: 86-532-86850280
E-mail: sales@yaosenmarine.com
E-mail: steven@yaosenmarine.com
Add: NO.8~18 XITAI INDUSTRIAL PARK,QINGDAO,CHINA
Skype: S.L.BLUESEA
QQ: 672098863





| | |
| --- | --- |
| | Product name : M5-29 Series pulverized coal centrifugal fan |
Details:
M5-29 type pulverized coal fan
1, use
This series of fan is suitable for pulverized coal conveying of pulverizing system of 50 ~ 300MW power station boiler. The medium temperature does not exceed 250 ℃ and the dust content does not exceed 85g / m3. It is also suitable for the transportation of other non-corrosive gases.
2, the structure of the form
1) This series of pulverized coal centrifugal fan consists of №16, 16.5,17,18,19,19.5,20,20.5 and 21 and other nine machine numbers are used D-type transmission fan outlet angle of 0 degrees, 45 degrees, 90 degrees, 135 degrees, 180 degrees, 225 degrees and other six kinds of angles. Special export angle can be coordinated when ordering.
2) Fan impeller rotation direction can be divided into two kinds of clockwise and reverse rotation, from the motor side, clockwise rotation is clockwise, counterclockwise rotation is reverse rotation.
3) This series of fans from the chassis, impeller, air inlet and transmission part of the composition, the inner wall of the housing with wear liner, in order to replace the wear and tear, the outer rib to enhance the rigidity of the chassis. Large machine fan casing rear side panels with steel bracing fixed on the basis of the top 1/4 of the chassis made of removable structure, after the rotor can be pulled out directly, the bottom of the cabinet is equipped with a putty door Easy to maintain and check. Impeller for the plate after the blade arc, all welded steel plate wear, improved wear resistance and service life.
4) Bearing box with thin oil lubrication, and circulating waterway cooling, the water consumption of 0.5 ~ 01m3 / h.
3, performance and choice
Performance listed in the table, the calibration conditions for the atmospheric pressure 101325Pa, inlet temperature 70 ℃, medium gas density 1.02kg / m3, the actual selection if the table does not match, using the relevant formula conversion.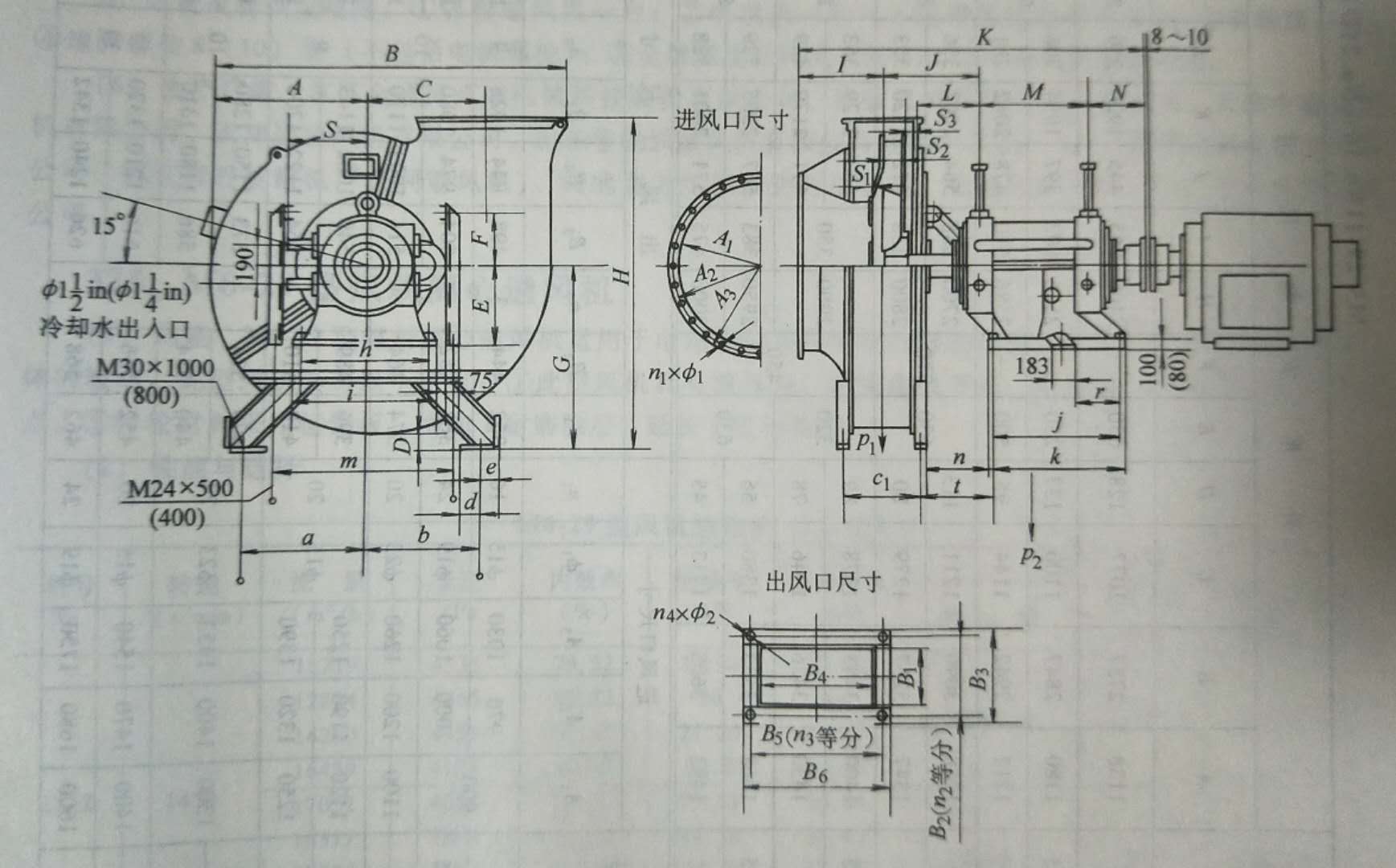 Please contact us and get detailed Technical parameters and Drawings.
We could Design and Produce the Marine fan,Industrial Fan,and Other Ventilation Equipment according to your detailed requirement !