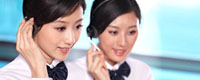 Tel: 86-532-86850280
E-mail: sales@yaosenmarine.com
E-mail: steven@yaosenmarine.com
Add: NO.8~18 XITAI INDUSTRIAL PARK,QINGDAO,CHINA
Skype: S.L.BLUESEA
QQ: 672098863





| | |
| --- | --- |
| | Product name : KZS Series Mine axial fan |
Details:
1.Brief introduction of KZS Axial flow Fan
As the main technical equipment of mine safety production, mine fan is an important part of mine ventilation system and the foundation of mine safety production and disaster prevention. It is very important to detect and adjust, whether the control method is reliable or not.
2.Main performance index of KZS axial flow fan:
Wind volume: early 216 m3 / s, late 250 m3 / s
Wind pressure: 3100Pa in Prophase and 4220Pa in later stage
Total pressure efficiency: ≥ 80%
Reversing return air volume: > 40%
3.The main structural characteristics and technology of KZS axial flow fan:
1) under the condition that the original ventilation ducts and the basic structure of the machine room are unchanged, the old fan is replaced by the AGF606 fan.
The material is made of high strength wrought aluminum alloy and processed by aero-engine blade technology. Compared with cast aluminum blade, wrought aluminum blade is of dense material, good strength and light mass. In addition, after polishing, the surface of the wrought aluminum blade has high finish, low air flow loss, low noise, and the working efficiency of the fan is improved significantly. Six special high strength bolts are used. The blade of moving blade is fixed on the steel shank, and it is fastened by the commonly used locking method of aviation products. This connection is convenient for disassembly, safe and reliable.
In this paper, the strength analysis and calculation of four different structure schemes of the fan disc are carried out by using the special strength calculation program for aeroengine design, and the process and economy of each scheme are considered synthetically. Finally, a kind of steel welding structure is selected. Compared with castings, the disc of welded structure has better processing technology, shorter production cycle, lighter mass and smaller moment of inertia. After proper processing, it has good rigidity. The connection form of thread with locking between blade shank and wheel disc is adopted. It can not only guarantee the safe and reliable operation of the fan, but also facilitate the decomposition, inspection and replacement of the moving blade.
The bearing box of the fan is an integral structure cast from nodular cast iron and is fixed by 16 bolts to two supports in the lower half of the main duct. The box body is equipped with four imported rolling bearings with good wear resistance, which are respectively used to support the rotor of the fan and to support the bearing.
Please contact us and get detailed Technical parameters and Drawings.

We could Design and Produce the Marine fan,Industrial Fan,and Other Ventilation Equipment according to your detailed requirement !