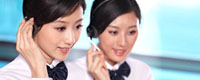 Tel: 86-532-86850280
E-mail: sales@yaosenmarine.com
E-mail: steven@yaosenmarine.com
Add: NO.8~18 XITAI INDUSTRIAL PARK,QINGDAO,CHINA
Skype: S.L.BLUESEA
QQ: 672098863





| | |
| --- | --- |
| | Product name : HL3-2A,PYHL-14A High temperature fire fighting smoke extraction fan |
Details:
1.use
HL3-2A mixed flow fan can be used for ventilating and ventilating PYHL-14A high temperature smoke exhaust fan, which can be used as high temperature exhaust, ventilation and air exchange. The application conditions are as follows:
1) the HL3-2A model is used in refrigeration, air conditioning, textile, ship, civil building and other air conditioning projects. PYHL-14A is used in tunnels, underground garages, metallurgical and other high temperature exhaust smoke, in case of fire, can quickly exhaust smoke and cooling, Assist firefighters to enter the disaster area fire-fighting timely, is the necessary facilities for fire safety.
2) kinds of air and other unnatural, harmless to human body, non-corrosive gas to steel, in the special environment, may choose the explosion-proof mixed flow fan.
3) impurity gases in gases are not allowed to contain sticky substances, and the dust and rigid particles contained therein are not much than 150 mg / m ~ (3).
4) temperature of gas HL3-2A ventilator gas temperature must not be 80 ℃ or PYHL-14A ventilator gas working temperature 280 ℃.
2.design feature
The fan is mainly composed of impeller, casing, inlet collector, flow guide, motor and so on. The impeller is welded on the wheel shell by six twisted wing blades with meridian acceleration characteristics, which are tested by dynamic balance and overspeed test. Good aerodynamic performance.
The shell adopts the cylindrical shape and is connected with the silencing air collector. The outlet is equipped with a guide plate with a good airflow distribution. The pressure is stable. PYHL-14A fan is designed for secondary air intake to reduce the environmental temperature of the motor.
3.Performance and selection
1) the performance of the fan is consulted on the performance table. The performance listed in the table is the performance in the range of maximum efficiency, which is divided into five performance points according to the flow rate, and when selected, the performance table shall prevail.
2) the total pressure value of the qualified fan under rated flow is not more than ±5.
3) the performance selection table is the performance in the standard state, regardless of the technical documents or the order requirements, the performance is based on the standard state. The standard state of atmospheric pressure is 1010325 Pat0 ℃, and the relative humidity ψ = 50 is the air state. When the actual use conditions and above do not conform to the formula conversion.
4) the installation mode of fan can be divided into vertical type and horizontal type. If the vertical installation is indicated when ordering, if the flow rate, pressure, installation size and other performance parameters have special requirements, the manufacturer may design and produce separately.


Please contact us and get detailed Technical parameters and Drawings.

We could Design and Produce the Marine fan,Industrial Fan,and Other Ventilation Equipment according to your detailed requirement !