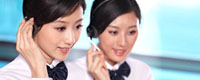 Tel: 86-532-86850280
E-mail: sales@yaosenmarine.com
E-mail: steven@yaosenmarine.com
Add: NO.8~18 XITAI INDUSTRIAL PARK,QINGDAO,CHINA
Skype: S.L.BLUESEA
QQ: 672098863





| | |
| --- | --- |
| | Product name : DT series low noise cabinet centrifugal fan |
Details:
DT series low noise cabinet centrifugal fan
1, use
1) the application places are suitable for ventilation and smoke removal in office buildings, guesthouses, hotels, auditoriums, theatres, basements, advanced residential buildings, factory workshops, shopping malls, hospitals and so on.
2) the air transported during application requires that there must be no more viscous substance in the gas, and the hard particulate matter contained in the dust is not more than 150 mg / m ~ (3).
3) the temperature of the gas can be continuously operated for more than 30 minutes under the condition that the flue gas temperature is not more than 280 ℃, so as to achieve the purpose of smoke control and exhaust.
2, form
DT series low noise cabinet centrifugal fan (DT air cabinet for short) has dual functions of fire and smoke exhaust and ventilation and air exchange. It has the advantages of high efficiency, low noise, convenient installation, stable operation, large air volume and high temperature resistance, etc. Is a high-rise building fire smoke fan replacement products.
The fan has 10 types, such as DT9, DT10, DT12, DT15, DT18, DT20, DT22, DT25, DT27.5, DT30, etc. The same machine number achieves different performance parameters and can be divided into two types: type I (single speed) and type Ⅱ (double speed).
Model description:
DT12-7-Ⅰ-A(12)
DTT: Detong low noise cabinet centrifugal fan
12:12 wind cabinet
7: 7th serial number or 7 rotational speed
I: type I machine (single speed type II machine (double speed)
A: a (motor is outside the cabinet) type B (motor is in the cabinet)
Direction of inlet and outlet
3. Structural characteristics
(1) compact and beautiful appearance, the box body adopts the profile frame, the box board is assembled and designed. The box board is made of high quality cold-rolled steel plate. It is a double-layer compound structure, and the interior is filled with fire-proof and heat preservation material to prevent condensation under high humidity and humidity. More effective noise reduction and vibration reduction.
(2) the wind turbine of the fan adopts forward tilting multi-wing centrifugal wind turbine, the dynamic balance precision is up to 100mg, the blade is punched by high quality galvanized steel sheet and then galvanized, the corrosion of stamping surface is effectively prevented, and the bearing adopts imported bearings or domestic famous products. The spindle is made of high quality 45 steel and is tempered to overcome the influence of dynamic imbalance caused by the plastic deformation and deflection of the cold drawing shaft in the past.
(3) there are two types of AZB for users to choose from:
Type A motor external type, this type of fan can be used as fire smoke exhaust and ventilation and ventilation.
Type B motor built-in, this type of air cabinet is widely used for ventilation and air conditioning.

Please contact us and get detailed Technical parameters and Drawings.

We could Design and Produce the Marine fan,Industrial Fan,and Other Ventilation Equipment according to your detailed requirement !