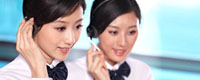 Tel: 86-532-86850280
E-mail: sales@yaosenmarine.com
E-mail: steven@yaosenmarine.com
Add: NO.8~18 XITAI INDUSTRIAL PARK,QINGDAO,CHINA
Skype: S.L.BLUESEA
QQ: 672098863





| | |
| --- | --- |
| | Product name : CAS series Industrial Centrifugal fan |
Details:
1, use
The CAS centrifugal fan is an efficient medium pressure fan. The machine is compact, durable and versatile, and it can be applied to all kinds of occasions that require good operation and low noise (business, industry, ship).
2, form
CAS fans are divided into seven standard specifications. Impeller diameters range from 400mm to 1000mm, and the usually supplied fan's impeller width number is 70 (blower label, such as CAS-710 / 70 / 70). However, impellers of various sizes with a width of 50 can also be supplied on order. The flow of these impeller widths will be determined according to user requirements.
3. Structural characteristics
Main components
1) the housing is composed of two rectangular side plates and one cochlear plate, the side plate has folded edges (flange, along the four fold edges have screw holes, easy to install fan. Steel plate material.
2) the inlet is installed on the front side plate of the fan and has a connection for pipe connection. This design allows the airflow to enter the impeller without loss. The material is cast aluminum.
3) the impeller has backward blade, strong welding structure, suitable for higher rotating speed.
4) the bearing assembly consists of a main shaft and two wear-resistant bearings mounted inside the bearing body, which are mounted on the rear side plate of the housing.
All parts of the fan can prevent general atmospheric corrosion.
( 2 ) Accessories
1) matching motor: the motor base shall not exceed the size specified in the back drawing and table for the flange of the fan housing. The base plate can be adjusted in order to tighten the belt.
2) chassis: used to install a motor on one side of the fan. When the size of the motor is greater than specified in the following diagram and table, use this chassis to install the motor.
3) Belt transmission includes belt wheel V belt and belt guard.
4) flexible connectors are used for inlet joints and outlet flanges.
5) butt flange for fan outlet.
6) the protective cover is used for import.
7) the imported guide vane regulating device is used to adjust the output of the fan. The regulation shall be the same as the requirement of CAS-1000 with the imported flange to install the regulating device.
8) imported flanges are used to install fan inlet joints.
The cleaning door is on the fan plate.
The CAS centrifugal fan has cleaning doors and drains on the cochle.Please indicate the position of the cleaning doors and drains relative to the outlet when ordering.
10) Pipe joints are used to connect characteristic connectors on the inlet guide vane regulator.
Air flow can reach 12.5 m3 / s 45000m3 / h) Total pressure can reach 4,000 Pa.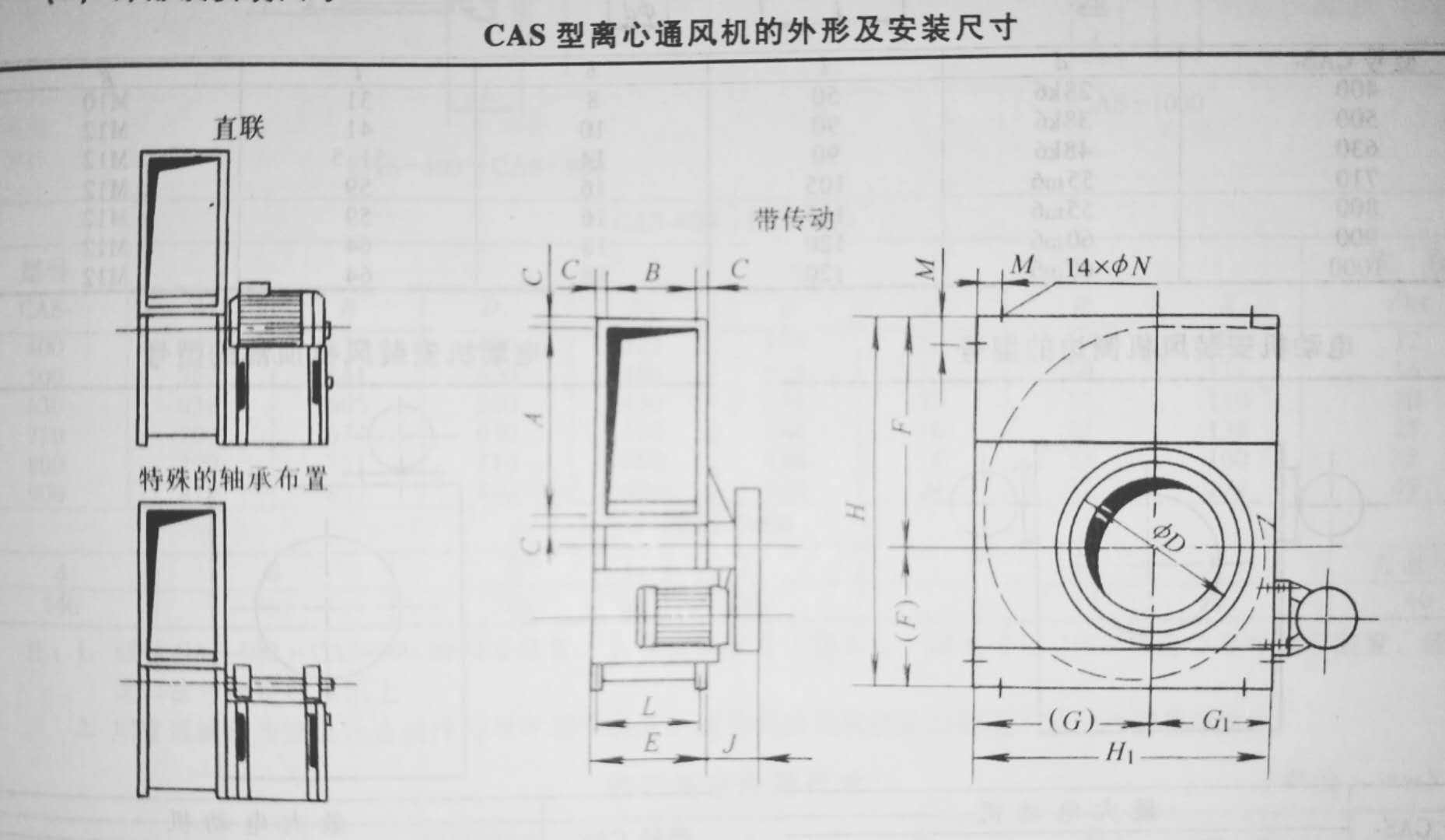 Please contact us and get detailed Technical parameters and Drawings.

We could Design and Produce the Marine fan,Industrial Fan,and Other Ventilation Equipment according to your detailed requirement !