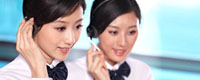 Tel: 86-532-86850280
E-mail: sales@yaosenmarine.com
E-mail: steven@yaosenmarine.com
Add: NO.8~18 XITAI INDUSTRIAL PARK,QINGDAO,CHINA
Skype: S.L.BLUESEA
QQ: 672098863





| | |
| --- | --- |
| | Product name : 10-18,9-18,9-16 Series High pressure centrifugal fan |
Details:
The 10-18,9-18,9-16 high pressure centrifugal fan is mainly used in the production of medium and small fertilizer plants, and can also be used in the forced ventilation of iron furnaces, combustion furnaces, positive pressure oil furnaces and materials, grain transportation air and non-corrosive, non-spontaneous combustion, non-explosive, A gas that contains no viscous substance, but the temperature of the medium generally does not exceed 80 ℃, and the dust content is not more than 150 mg / m ~ (3).
The fan is single-suction and double-suction, each series of 17 machine numbers, the fan can be made into two types of forward and reverse rotation, from one end of the motor squarely, all the impeller clockwise rotation are known as the cyclones, in the form of "straight", Vice versa said the reverse cyclone, with the "inverse" said.
The position of the outlet of the fan is expressed in terms of the outlet angle of the casing. The "converse" and "converse" can be made into six angles: 0 degrees 45 degrees, 90 degrees, 135 degrees, 180 degrees, and 225 degrees. The driving modes of the fan are three types: type A, type D, and type F, respectively.
It is mainly composed of impeller, housing, inlet, support, etc. (7.1D, 25D, 9-16, 8.1C, 28.4A) mainly composed of impeller, housing, air inlet and transmission unit.
The blade of impeller-10-18 fan is 6 long, 6 short, 9-18 is 8 short, 4 long, 9-16 blade is 12 pieces.
Housing-welded with common steel plate into cochlear integral, three series of fans are 9-19 housing.
Inlet-convergent streamline structure, bolted to the front cover panel, all three series adopt 9-19 inlet.
Transmission group-consists of spindle, bearing box, coupling and so on. It is made of high quality steel, and the whole structure of bearing box is double supporting two bearing boxes. Rolling bearing is adopted.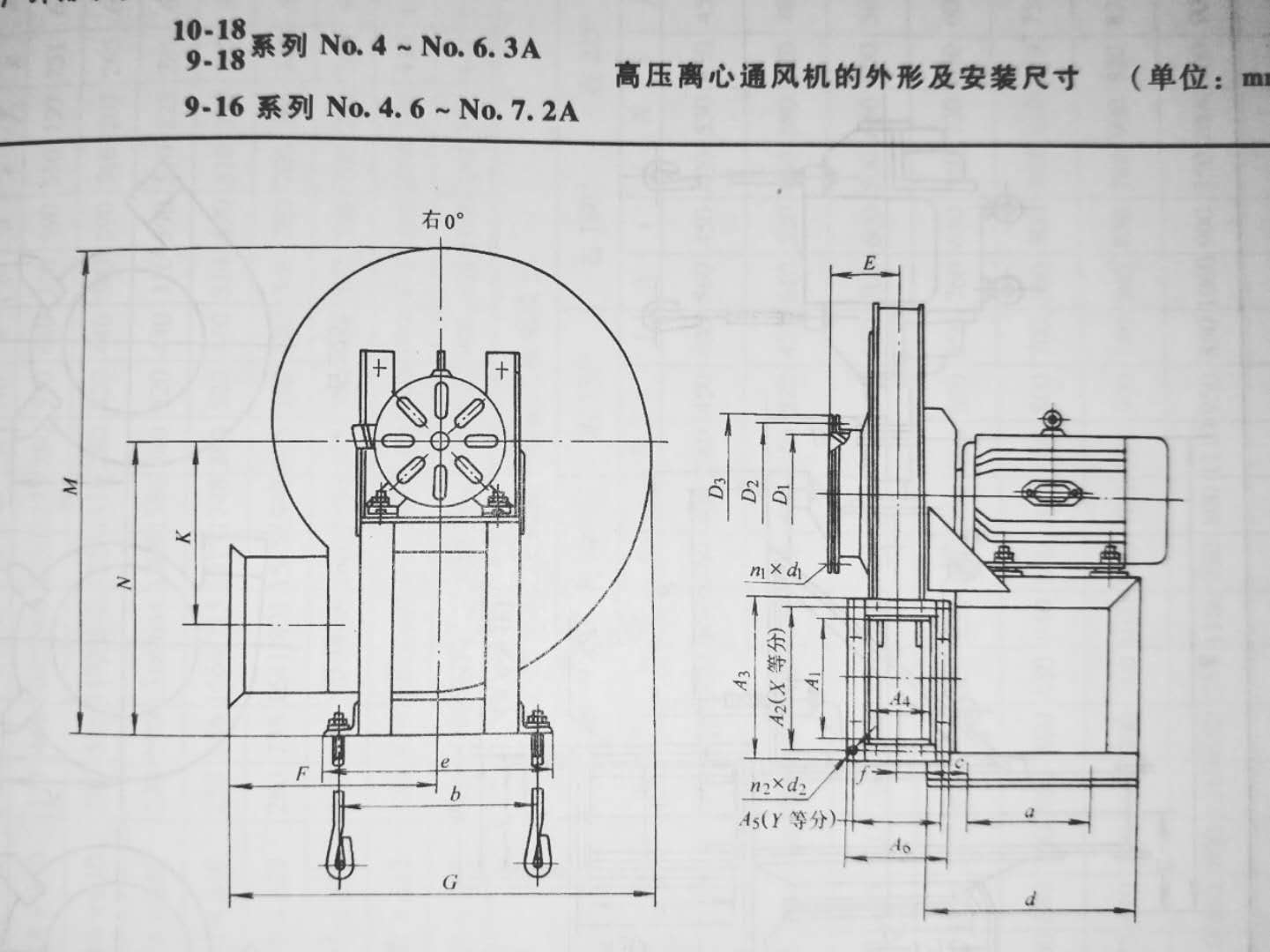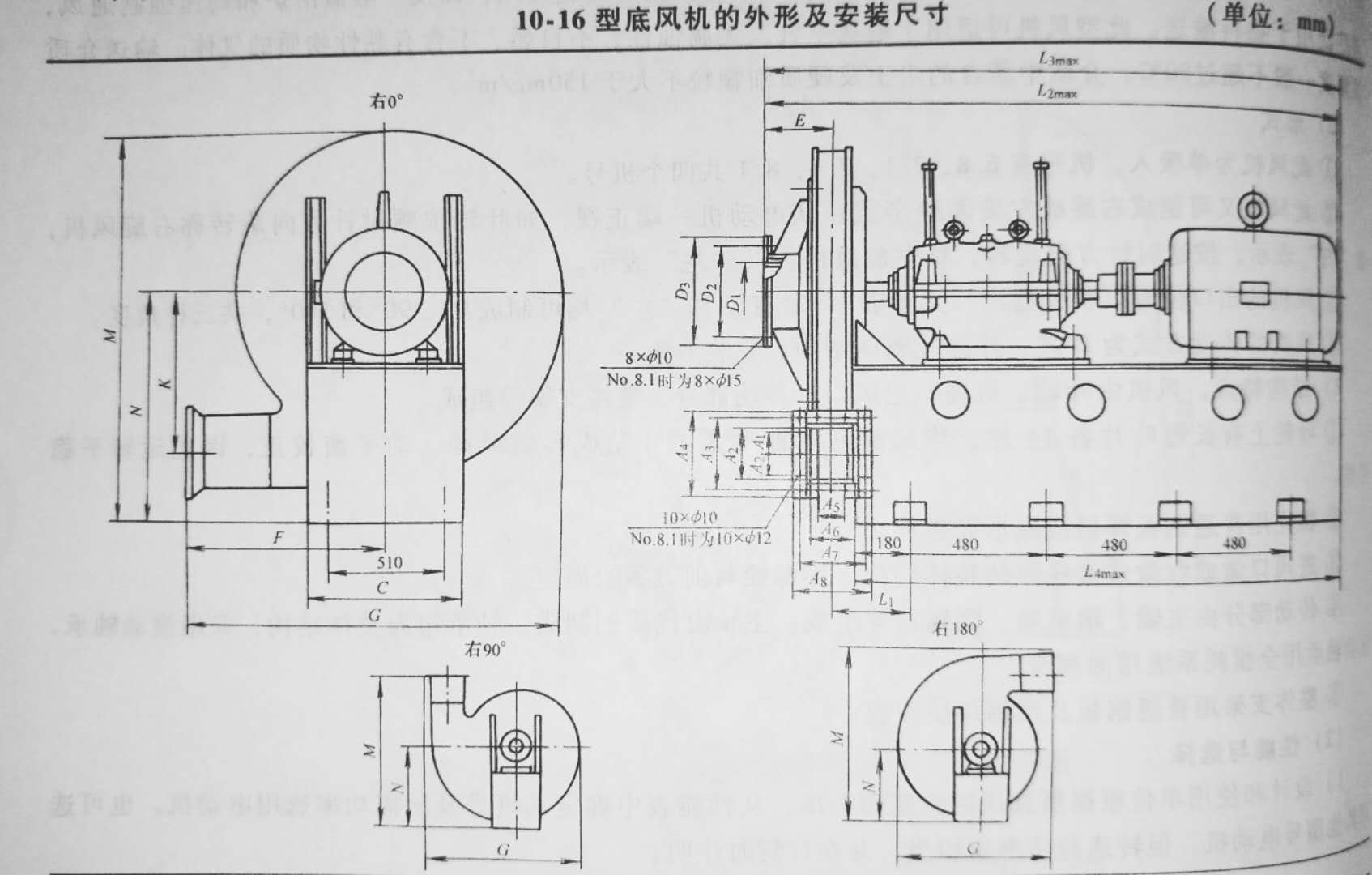 Please contact us and get detailed Technical parameters and Drawings.
We could Design and Produce the Marine fan,Industrial Fan,and Other Ventilation Equipment according to your detailed requirement !