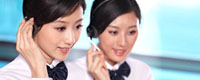 Tel: 86-532-86850280
E-mail: sales@yaosenmarine.com
E-mail: steven@yaosenmarine.com
Add: NO.8~18 XITAI INDUSTRIAL PARK,QINGDAO,CHINA
Skype: S.L.BLUESEA
QQ: 672098863





| | |
| --- | --- |
| | Product name : FBCD Series Mine explosion-proof exhaust axial fan |
Details:
The FBCD draft counter-rotating axial flow local fan is mainly used for the ventilation of large and small section roadways in coal mine. The fan has reasonable structure and high efficiency. The fan is mainly used in the coal mine with methane gas explosive danger, installed in the return air roadway, matched with the negative pressure tuyere, and used for drawing ventilation.
FBCD 5.0 / 2 × 7. 5 meaning:
F is for fan, B is for flameproof, C is for flameproof, C is for pulling out, and D is opposite spin type, the diameter of fan impeller is 500mm / mm2, which means that there are two flameproof motors and 7.5 represents the movement ratio of a single flameproof motor, that is 7.5 kW.
The ventilation distance can be increased when using FBCD counterrotating fan, and the single machine can be used in short distance. The air volume is constant, thus reducing energy consumption and saving energy. Its compact structure, It is convenient to transport and install. FBCD series counter-rotating ventilator in construction. Its structure form is mine flameproof type, counterrotating type, with silencing device, draw type local fan ventilator.
The new type fan is designed with low noise aerodynamic theory, and its performance is stable. Therefore, the fan does not need additional overload protection to open correlation, so it has strong anti-overload protection ability and high efficiency. Through the test, the static pressure efficiency is more than 70%. The above characteristics are realized through the reasonable blade system, which is the unique characteristic of the company's own R & D products.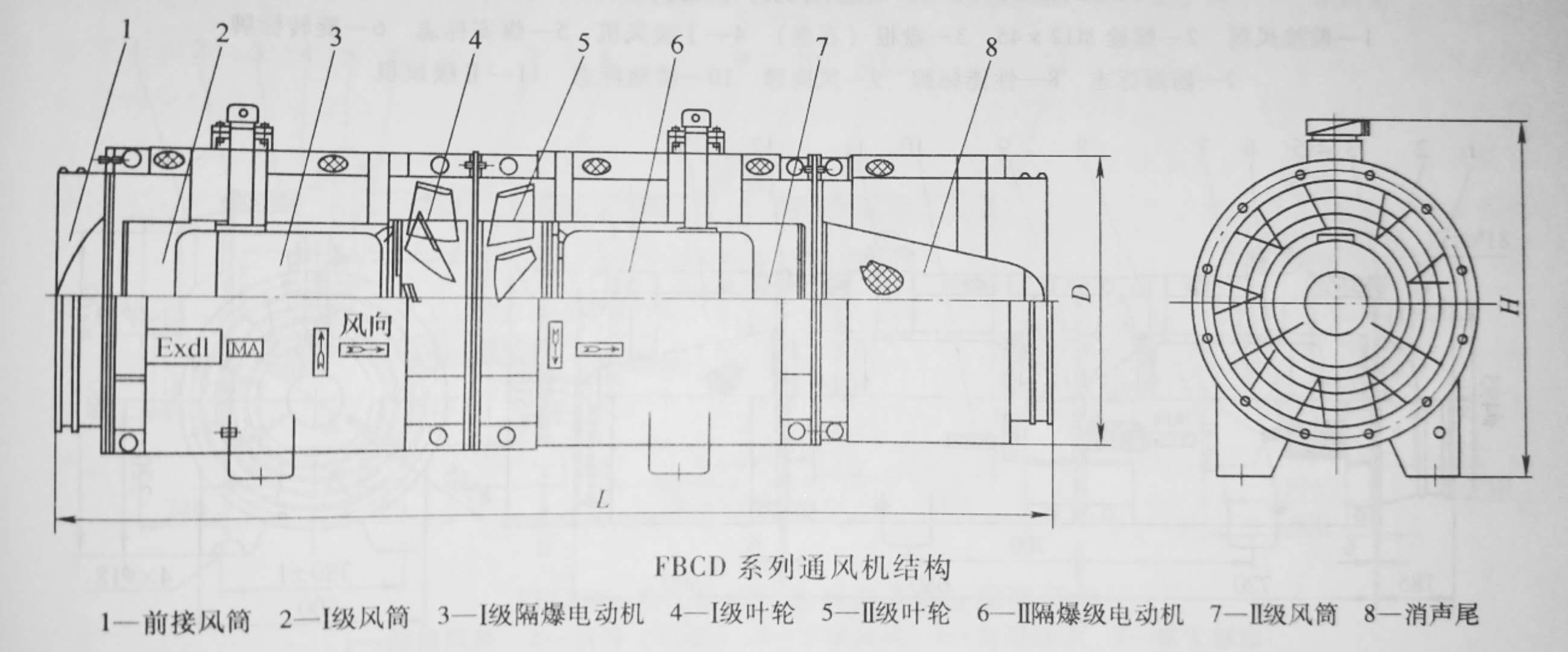 Please contact us and get detailed Technical parameters and Drawings.

We could Design and Produce the Marine fan,Industrial Fan,and Other Ventilation Equipment according to your detailed requirement !