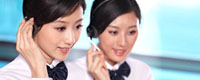 Tel: 86-532-86850280
E-mail: sales@yaosenmarine.com
E-mail: steven@yaosenmarine.com
Add: NO.8~18 XITAI INDUSTRIAL PARK,QINGDAO,CHINA
Skype: S.L.BLUESEA
QQ: 672098863





| | |
| --- | --- |
| | Product name : SDDY Series Tunnel dedicated axial-flow fan |
Details:
SDDY type counterrotating axial fan for single speed tunnel
I. performance profile:
SDDY-I tunnel special counter-rotating axial flow fan adopts the advanced three-dimension flow optimization design theory, bending and grazing combined orthogonal twisted vane, meridional acceleration passage, its full pressure efficiency reaches 84.5%. Compared with similar products at home and abroad, it has the advantages of high efficiency, low noise, flat performance curve and wide efficient range.
II. Uses:
SDDY-I single-speed tunnel special counter-rotating axial flow fan is mainly used in tunnel construction ventilation and other underground construction ventilation ventilation in highway, railway, hydropower projects. SDDY-I single-speed tunnel counter-rotating axial fan can also be used to transport air, non-corrosive, non-spontaneous combustion and non-viscous gas, and the temperature of transport medium is no more than 80 ℃. The dust and mass contained in the medium is not more than 150 mg.
III. the vibration of tunnel fan and the balance of impeller:
According to the JB/T9101-1999 standard, the impeller balance grade is 5.6 mm / s at rotation frequency, and the vibration meets the requirements of JB/T8689-1998 standard.
IV. Conversion of performance in special circumstances:
The flow rate and pressure value in the intrinsic energy table are all in the standard state (I. e., temperature 20 ℃); The relative humidity is 50 and the atmospheric pressure is 1.01325 × 105 Pa. The gas density is 1.0 kg / m. When the fan is used in a special environment, the actual pressure of the fan is lower than the median value of the performance table because of the low local atmospheric pressure.
V. characteristics:
SDDY-I single-speed tunnel fan has the characteristics of fast wind speed, large air volume, low noise, energy saving, easy maintenance and so on. According to customer requirements, frequency conversion soft start can be used to make the fan realize pole free speed regulation. According to the different requirements of the construction environment, the wind volume and pressure can be adjusted, so that a kind of power fan can run under different power. The utility model realizes a multipurpose machine, thus saving energy and investment effectively, and saving more than 30% compared with the traditional start-up mode.

Please contact us and get detailed Technical parameters and Drawings.

We could Design and Produce the Marine fan,Industrial Fan,and Other Ventilation Equipment according to your detailed requirement !