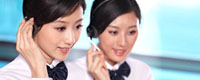 Tel: 86-532-86850280
E-mail: sales@yaosenmarine.com
E-mail: steven@yaosenmarine.com
Add: NO.8~18 XITAI INDUSTRIAL PARK,QINGDAO,CHINA
Skype: S.L.BLUESEA
QQ: 672098863





| | |
| --- | --- |
| | Product name : 5-42-11 Series Seed cotton conveying fan |
Details:
use
5-42-11 seed cotton conveying fan is a pneumatic conveying seed cotton machinery. Its main function is to cotton from the ginning machine about 100 meters from the stack of pipe through the seed cotton into the ginning machine, and off-line.
Type
This type of fan made of a single inhalation, machine number is only a 6. Fan can be made of cis, anti-spin two forms, from the motor side of the impeller, if the impeller clockwise rotation of the cyclone that "Shun" said; impeller anti-clockwise rotation called anti-cyclone, "inverse" that . Fan outlet position to the chassis outlet angle. "Shun" "reverse" rotating fan can be made 0 degrees, 90 degrees, 180 degrees three angles. Fan structure for the A-type.
structure
Fan from the chassis, impeller, air inlet, bracket group consisting of four major components.
(1) shell welded steel sheet into the overall snail, with the inlet at the junction of a flat steel ring reinforcement. Outlet outlet welding outlet angle.
(2) The impeller is made of 11 backward-tilted blades, arc-cone front plate and flat-plate rear plate. And static and dynamic balance correction, air performance is good, smooth operation.
(3) Air inlet with a cone arc type, all welded steel plate, to ensure smooth flow of air into the impeller.
(4) Bracket group welded with steel plate and angle, and bolted to the side of the cabinet to enhance the strength of the cabinet.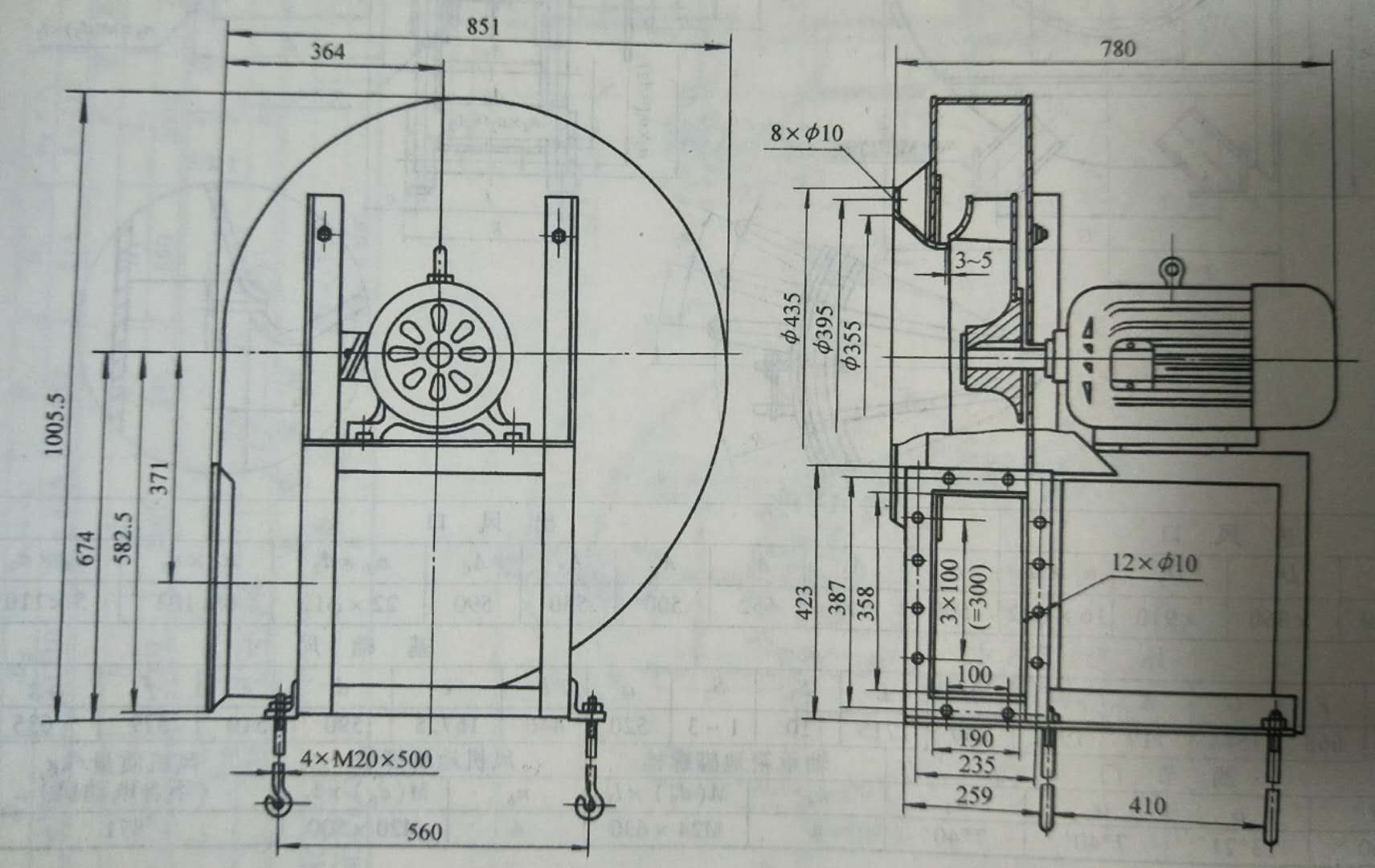 SPEED

r/min

PRESSURE

Pa

CAPACITY

m3/h

EFFICIENCY%

MOTOR

MODEL

POWERKW

2900

6021

5884

5433

5208

5002

4698

4305

4697

3011

2813

3899

6305

7103

7985

8997

9987

11163

12335

59.4

73.9

77.9

79.5

80.0

79.1

76.9

73.0

65.0

Y160L-2

18.5
Please contact us and get detailed Technical parameters and Drawings.

We could Design and Produce the Marine fan,Industrial Fan,and Other Ventilation Equipment according to your detailed requirement !