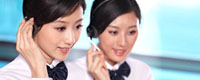 Tel: 86-532-86850280
E-mail: sales@yaosenmarine.com
E-mail: steven@yaosenmarine.com
Add: NO.8~18 XITAI INDUSTRIAL PARK,QINGDAO,CHINA
Skype: S.L.BLUESEA
QQ: 672098863





| | |
| --- | --- |
| | Product name : CSZ300 Ship explosion-proof water driven axial fan |
Details:
CSZ300 Ship explosion-proof water driven axial fan
1.Fan general
CSZ series fan have high anti-hazard classification, sound anti-wobble, anti-vibration and anti-impact performance. The fan simple structure. Low weight, simplicity of operation as well as its port-ability ( normally only one operator required ) ,driven direct by fire protection water, this ventilator depends on no other power with sealed bearings. It largely reduced the maintenance job. With a wide applicability, this type of ventilator can work at ideal for ducting flammable and explosive gases or steam as well as poisonous or other harmful gases.


CSZ Series ventilator fan composed of water turbine frame, casing, rotor and impeller, the water turbine precisely cast of anti-corrosion copper alloy and the casing welding of austenitic stainless steel, the impeller cast of high strength sealing a aluminum alloy. The water turbine and the rotor adopt two degrees of sealing, contact sealing and padding A safety brass ring fitted between the casing and impeller, with the structure of no-spark design CSZ ventilator fan serve either supply or exhaust fan, but they can't displace use.


3.Fan applicable conditions
For palaces where there are explosive grade IIB and IIC and group from T4 to T6.
Ambient temperatures: -25℃~55℃
Relative humidity of the air: ≤95%
Cyclical vacillation: ±22.5℃~45℃
Sustained horizontal tilting: ±15℃
Sustained vertical tilting: ±10℃
4.1 Before installing the fans, should check whether each part is intact, whether the components are complete, whether the impeller and casing rotating direct are concordant.
4.2When installing the duct of the inlet and outlet, should make the duct and fans be spontaneous identical, not join them forcing, not bring the weight of duct on the fans.
4.3After installed the fans, check whether there is friction of collide between the impeller and the fixed parts by rotating the impeller. If collision, friction, loud noise or strong vibration happened, the fan should be restart after checking. Avoid the fan being bumped and other substance or liquid entered the fans. Please clean the dust on blade of impeller in time, so as not to break the balance and strengthen the noise.
4.4The fans maintain must be done on stop working time. When burning, after check, should whether the every part of fans is normal.
4.5As some fault occurred in fans operating, should find out the reason in time and think a way of resolution.


5. Model explanation

6. Outline drawing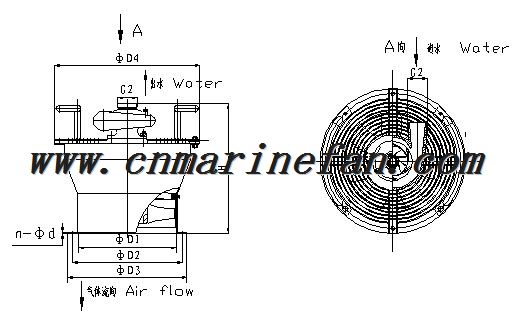 Please contact us and get detailed Technical parameters and Drawings.
We could Design and Produce the Marine fan,Industrial Fan,and Other Ventilation Equipment according to your detailed requirement !