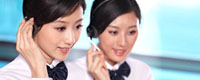 Tel: 86-532-86850280
E-mail: sales@yaosenmarine.com
E-mail: steven@yaosenmarine.com
Add: NO.8~18 XITAI INDUSTRIAL PARK,QINGDAO,CHINA
Skype: S.L.BLUESEA
QQ: 672098863





| | |
| --- | --- |
| | Product name : MARINE AXIAL BLOWER |
Details:
1.PREFACE
and CZFseries axial-flow fans for marine or navy use series fans are designed and manufactured according to the standards of the state for GB11865《Marine Centrifugal Ventilator》,GB11864《Marine Explosion-proof Axial Flow Fans》《Rules and Regulations for the Construction and Classification of Sea-going Steel Ships》and《Rules and Regulations for the Construction of PLA Naval Ships》.
This series of ventilators have been examined and proved up to stand by the Register of Shipping of china and have got the certificate .They are also approved by the authority of shipping equipment and research Staff.
CZF ventilators can carry ordinary air, sea air containing salt fog and air containing oil fog and other corrosives.
These ventilators are suitable for ventilation of all kinds of tanks in the naval and merchant ships. They can also be used for partly cooling. They can be used on land, either.
CZF ventilators can be matched with Y-J three phase naval induction motor or Y-H three phase marine induction motor(50Hz,380V or 60Hz,440V)
3.WORKING CONDITIONS
ambient temperature:-25
~
55
℃

relative humidity of air:<=95%
cyclical oscillation: 22.5~45° (oscillation cycle 5~10s)
sustained horizontal tilting:15°
sustained vertical tilting:10°
The ventilator is manufactured with a built-in casing motor structure. The vane wheel is directly mounted on the motor shaft. The blade is made of anticorrosive cast aluminum alloy while the casing is made of welded common steel .In front of the vane wheel there is an inducer. Viewed from the motor side, the vane wheel rotates clockwise while in service the ventilator is allowed to rotate reversely. The ventilator can be installed vertically or horizontally and can also be installed on the deck or in the pipe. It may be used for pumping or inducing air. According to the user's need, we can supply hood together with CZF type ventilator.
The models of ventilators are expressed by the first letter of the Chinese phonetic name, the outer diameter of the vane wheel, the power and the rotational speed of the motor ,etc.
(CZF-30/1
.
5-1460) R180
°
(CZF-90A/7.5
----
1460)
30-the outer diameter of the vane wheel,30cm
90-the outer diameter of the vane wheel,90cm(circle integer)
15-the power of motor,1.5kw
75-the power of motor,7.5kw
1460-the standard rotational speed,1460r/min(50Hz)
R180°-clockwise(right)rotation ,the position of the wind opening-180°
flow rate pa m3/h

static pressure pa (mmH2O)

static pressure pa (mH2O)

Y100L1-4-H

Y90L1-4-H

Y100L1-4-H

Y100L1-4-H

Y100L1-4-H

Y100L1-4-H

Y132M1-6-H

Y132M2-4-H

Y200L2-6-H

Y200L2-6-H

Y200L1-6-H