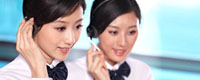 Tel: 86-532-86850280
E-mail: sales@yaosenmarine.com
E-mail: steven@yaosenmarine.com
Add: NO.8~18 XITAI INDUSTRIAL PARK,QINGDAO,CHINA
Skype: S.L.BLUESEA
QQ: 672098863





| | |
| --- | --- |
| | Product name : MARINE CENTRIFUGAL FAN |
Details:
PREFACE
JCL(CLQ)series centrifugal fans for marine or navyuse for marine or navyuse series fans are designed and manufacwtured according to the standards of the state for GB11865《Marine Centrifugal Ventilator》,GB11864《Marine Expeosion-proof Axial Flow Fans》 《Rules and Regulations for the Construction and Classifi-cation of Sea-going Steel Ships》and《Rules and Regula-tions for the Construction of PLA Naval Ships》.
This series of ventilators have been examined and provecd up to stand by the Register of Shipping of china and have got the certificate.They are also approved by the authority of shipping equipment and research Staff.
USES
JCL and ventilators can carry ordinary air,seaair containing salt fog and air containing oil fog and other corrosives.
These ventilators are suitable for ventilation of all kinds of tanks in the naval and merchant ships.They can also be used for partly cooling.They can be used on land,either.
JCL and ventilators can be matched with Y-J three phase naval induction motor or Y-H three phase marine induction motor(50Hz,380V or 60Hz,440V)
WORKING CONDITIONS
ambient temperature:-25~55℃
relative humidity of air:≤95%
cyclical oscillation: 22.5~45° (oscillation cycle 5~10s)
sustained horisontal tilting:15°
sustained vertical tilting:10°
vibration:existent
shock:existent.
CHARACTERISTICS
JCL(CLQ) type:
small in size,light in weight
low noise and low vibration
good anticorrosiveness
good airtightness
small starting torque
strong resistance against swing,vibration and impact
STRUCTURE TYPE
JCL(CLQ) type:
The ventilator is of horizontal,single-stage and single-drawing type with direct conneciton for the motor.It can also be constructed into a vertical type with the vane wheel on the motor shaft.The vane wheel is made of rivetted aluminium alloy.They have calibrated under both static and dynamic balance.Both the machine casing and the inlet are made of welded common steel with airtight structure.The ventilator can be made for counterclockwise(left)or clockwise(right)rotation,conterclockwise(left)rotation:viewed from the motor side.The vane wheel rotates anti-clockwise and indicated as"L".Clockwise(right)rotation:viewed from the motor side,the vane wheel rotates clockwise and indicated as "R".The outlet position of ventilator,according to the rotating direction of vane wheel,is made into the following main types,In conformity with the requirement,the outlet position is allowed to use other types.the angle of which is 30° or 22.5°.

Type of the ventilator

Folw rate

m3/h

Total pressure Pa

Static pressure Pa

Rotational speed

r/min

Motor

(kg) Weight

Freq

Hz

Power kw

Type

JCL-15

500

800

550

540

490

390

2920

50

0.75

Y-J801-2-H

25

600

960

780

645

590

470

3500

60

JCL-16

800

1200

600

590

490

340

2920

50

0.75

Y-J801-2-H

26

960

1400

860

840

705

490

3500

60

JCL-17

800

1200

695

685

590

440

2920

50

0.75

Y-J801-2-H

27

960

1400

1000

980

840

635

3500

60

JCL-18

1200

1500

810

810

635

540

2920

50

0.75

Y-J801-2-H

30

1400

1800

1165

1165

910

775

3500

60

1.1

Y-J802-2-H

JCL-19

1500

2000

900

880

735

590

2920

50

1.1

35

1800

2400

1295

1265

1060

840

3500

60

1.5

Y-J90S-2-H

JCL-20

800

245

195

1460

50

0.55

Y-J80X1-4-H

30

960

350

285

1750

60

JCL-20

1500

2000

1050

1030

880

735

2920

50

1.5

Y-J90S-2-H

42

1800

2400

1510

1480

1265

1060

3500

60

2.2

Y-J90L-2-H

JCL-21

2000

2500

1175

1165

930

785

2920

50

1.5

Y-J90S-2-H

42

2400

3000

1685

1675

1330

1125

3500

60

2.2

Y-J90L-2-H

JCL-22

2500

3000

1275

1255

980

830

2920

50

2.2

Y-J90L-2-H

45

3000

3600

1830

1805

1410

1195

3500

60

3

Y-J100L-2-H

52

JCL-23

2500

3000

1400

1410

1175

1080

2920

50

2.2

Y-J90L-2-H

48

3000

3600

2010

2030

1685

1550

3500

60

4

Y-J112M-2-H

60

JCL-24

1500

2000

410

360

340

245

1460

50

0.55

Y-J80L1-4-H

40

1800

2400

590

520

490

350

1750

60

0.75

Y-J80L2-4-H

JCL-24

3000

4000

1635

1560

1370

1080

2920

50

3

Y-J100L-2-H

45

3600

4800

2350

2235

1970

1550

3500

60

5.5

Y-J132S1-2-H

75

JCL-25

2000

2500

430

430

340

295

1460

50

0.75

Y-J80L2-4-H

44

2400

3000

670

640

540

440

1750

60

1.1

Y-J90S-4-H

JCL-25

4000

1910

1570

2920

50

4

Y-J112M-2-H

74

4800

2745

2255

3500

60

7.5

Y-J132S2-2-H

105

JCL-27

2500

3000

510

510

390

340

1460

50

1.1

Y-J90S-4-H

48

3000

3600

735

735

560

490

1750

60

1.5

Y-J90L-4-H

JCL-29

2500

3000

625

570

540

440

1460

50

1.1

Y-J90S-4-H

63

3000

3600

860

810

775

635

1750

60

1.5

Y-J90L-4-H

JCL-30

3000

4000

645

635

540

440

1460

50

1.5

Y-J90L-4-H

65

3600

4800

930

910

775

635

1750

60

2.2

Y-J100L1-4-H

73

JCL-32

4000

5000

745

735

590

490

1460

50

2.2

Y-J100L1-4-H

75

4800

6000

1070

1060

840

705

1750

60

3

Y-J100L2-4-H

77

JCL-33

4000

5000

920

795

685

590

1460

50

2.2

Y-J100L1-4-H

78

4800

6000

1185

1135

990

840

1750

60

3

Y-J100L2-4-H

80

JCL-34

5000

6000

860

840

685

590

1460

50

3

Y-J100L2-4-H

81

6000

7200

1235

1215

990

840

1750

60

4

Y-J112M-4-H

94

JCL-36

5000

6000

7200

970

930

870

830

735

590

1460

50

4

Y-J112M-4-H

77

6000

7200

8600

1390

1330

1255

1195

1060

840

1750

60

5.5

Y-J132S-4-H

99

JCL-37

6000

7200

1010

990

830

735

1460

50

4

Y-J112M-4-H

102

7200

8600

1450

1420

1195

1060

1750

60

5.5

Y-J132S-4-H

124

JCL-39

6000

490

340

970

50

2.2

Y-J112M-6-H

105

7200

705

490

1160

60

JCL-39

7200

9000

1185

1090

980

785

1460

50

5.5

Y-J132S-4-H

132

8600

10800

1705

1560

1410

1125

1750

60

7.5

Y-J132M-4-H

147

JCL-40

5000

6000

1215

1175

1080

980

1460

50

4

Y-J112M-4-H

106

6000

7200

1745

1685

1550

1410

1750

60

7.5

Y-J132M-4-H

143

JCL-42

6000

7200

590

540

490

390

970

50

2.2

Y-J112M-6-H

116

7200

8600

840

775

705

560

1160

60

3

Y-J132S-6-H

139

JCL-42

9000

12000

1305

1285

1080

880

1460

50

7.5

Y-J132M-4-H

158

10800

14000

1870

1840

1550

1265

1750

60

11

Y-J160M-4-H

211

JCL-44

7200

9000

635

600

490

390

970

50

3

Y-J132S-6-H

142

8600

10800

910

860

705

560

1160

60

4

Y-J132M1-6-H

152

JCL-44

9000

12000

1480

1450

1275

980

1460

50

11

Y-J160M-4-H

214

10800

14000

2130

2090

1830

1410

1750

60

15

Y-J160L-4-H

232

JCL-46

9000

675

490

970

50

4

Y-J132M1-6-H

158

10800

970

340

1160

60

5.5

Y-J132M2-6-H

173

JCL-46

12000

15000

1610

1500

1275

980

1460

50

15

Y-J160L-4-H

220

14000

18000

2310

2155

1830

1410

1750

60

18.5

Y-J180M-4-H

292

JCL-48

9000

12000

735

655

590

390

970

50

4

Y-J132M1-6-H

161

10800

14000

1060

940

840

560

1160

60

5.5

Y-J132M2-6-H

177

JCL-48

12000

15000

1735

1695

1470

1275

1460

50

15

Y-J160L-4-H

241

14000

18000

2490

2440

2120

1830

1750

60

22

Y-J180L-4-H

245

JCL-50

12000

775

540

970

50

5.5

Y-J132M2-6-H

181

14000

1110

775

1160

60

7.5

Y-J160M-6-H

221

JCL-50

15000

18000

1830

1795

1470

1275

1460

50

18.5

Y-J180M-4-H

246

18000

21000

2635

2580

2120

1830

1750

60

22

Y-J180L-4-H

350

JCL-52

12000

15000

930

850

735

540

970

50

7.5

Y-J160M-6-H

231

14000

18000

1330

1225

1060

775

1160

60

11

Y-J160L-6-H

255

JCL-54

15000

940

685

970

50

7.5

Y-J160M-6-H

242

18000

1350

990

1160

60

11

Y-J160L-6-H

266

JCL-56

15000

18000

1060

1010

830

685

970

50

11

Y-J160L-6-H

277

18000

21000

1520

1440

1195

980

1160

60

15

Y-J180L-6-H

372

JCL-58

18000

1155

880

970

50

15

Y-J180L-6-H

383

21000

1655

1265

1160

60

18.5

Y-J200L1-6-H

388